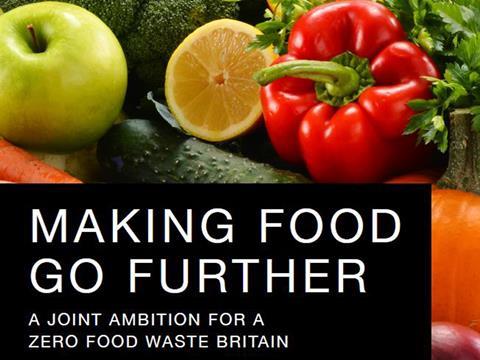 Unilever has launched a plan to cut household food waste in the UK this week.

Developed with environmental charity the Hubbub Foundation, the 'Joint Ambition for a Zero Food Waste Britain' aims to tackle waste at a consumer, business and policy level following a consultation with 240 organisations and more than 2,000 households. It sets out five core principles including collaboration, raising awareness, and educating consumers better on how to ensure they get full value from their food.

The initiative kicked off this week with a summer campaign focusing on holiday-related waste, after research found £500m worth of edible food is thrown away in the UK when people head off on holiday. The consumer campaign sets out to encourage freezing, cooking leftovers or giving away surplus food, and is the first of a series of consumer campaigns that Unilever plans to roll out in the coming months. Unilever UK sustainability director Charlotte Carroll said: "As a food manufacturer, we understand that more needs to be done to address avoidable food waste, especially as in the UK alone, one fifth of struggling families experience food poverty.

"That's why, through our Joint Ambition, we are taking collective action to drive lasting transformational change in this area. With our exciting partnership with Hubbub, who are experts in food waste and behaviour change, we will be delivering a series of consumer campaigns via our much-loved brands, including Wall's, Knorr and Hellmann's."

Unilever is also keen to collaborate with other fmcg businesses and has asked interested companies to read more at www.hubbub2015.ritdns.co.uk or email Trewin@hubbub.org.uk.