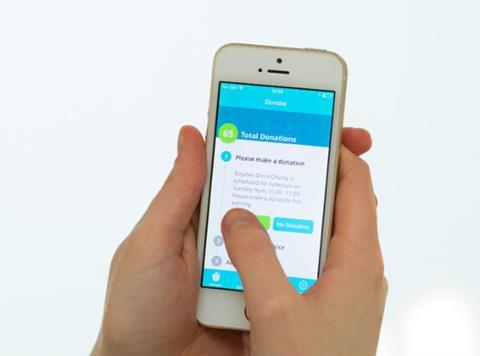 Waitrose is to roll out the FareShare Go food redistribution app to all supermarkets by the end of the year.

The FareShare Go app, which uses an IT platform developed by Irish social enterprise FoodCloud, makes it easier for branches to let local charities know what products are available for collection.

Waitrose started using the app at three stores in January 2017 before rolling it out to 25 outlets. The stores input details of available food and charities will then receive an alert regarding which items are ready for collection. Since the beginning of the trial, Waitrose has donated an equivalent of almost 70,000 meals to more than 100 charities.

Individual stores have been given the freedom to find a local solution for their surplus stock through this initiative, and the supermarket hopes this national rollout will increase efficiency, and build on the £1.3m worth of surplus food it has redistributed in the past year.

The FareShare team ensures only groups that can safely collect, store and prepare food are linked with a local store, guaranteeing that all Waitrose surplus food will go to organisations properly equipped to provide meals to vulnerable communities.

Groups that collect food will also be offered funds from the Waitrose Community Matters scheme, which donates money to local causes. This goes a step beyond simply donating produce. Kitchen equipment and storage are included in the items charities can buy with the funding.

"This is a big step towards ensuring that all edible surplus food is consumed and doesn't go to waste," said Waitrose director of shop trading Mark Gifford. "Our shops across the country will be able to communicate better with local groups via FareShare Go. This, as well as our funding support, will help boost their support for vulnerable people."

Steve Lee, branch manager of Waitrose Sherborne, in Dorset, added: "FareShare Go has made a fantastic difference in helping our shop strengthen relationships with local groups. Our surplus food is benefiting a wider range of people, from an elderly people's lunch club to a resource centre which helps young people. We're really excited that a local farm which helps young people will be using our funds to rebuild their kitchen and make even greater use of our donated food."

FareShare's commercial director Alyson Walsh, said the organisation was "delighted" that plans were in place with Waitrose to extend the FareShare Go programme. She said: "The addition of new branches to our scheme will increase the variety of food available to our local charities, as well as their collections. This is a very exciting and welcome rollout, continuing our fruitful partnership."
FareShare Go was originally piloted with Tesco in 2015, and by November 2017, Tesco's Community Food Connection was live across all its stores. In 2017 alone, the programme provided 10 million meals to local charities and community groups through a combination of community relationship building and technology.
"Mark Little, Head of Food Waste Reduction at Tesco, said: "We have worked closely with FareShare since 2015 to develop our industry-leading Community Food Connection scheme, which now provides food to 7,000 charities and community groups each week. We are pleased to see Waitrose working with FareShare to ensure their edible surplus food does not go to waste and hope other retailers can join our work."