Is Dave Lewis justified in worrying that UN sustainability goals will be missed because industry leaders are 'wasting time'?
Sixteen-year-old climate change heroine Greta Thunberg bagged most of the headlines, but a 54-year-old UK supermarket boss also whipped up a storm at the UN this week, accusing industry leaders of dragging their feet in efforts to tackle food waste.

Tesco CEO Dave Lewis, chairing the Champions 12.3 group as part of UN climate talks in New York, called on the UK government to speed up its plans to bring in mandatory reporting after figures showed only a fraction of food businesses were being transparent on food waste, despite a landmark industry pledge.

A progress report revealed only 40 of the 156 businesses signed up to the Food Waste Roadmap launched by the IGD/Wrap a year ago have actually published food waste figures.

Lewis warns a UN target of halving food waste by 2030 will be missed without regulation. So are his fears justified, and do UK companies deserve to be in the firing line?
"Every second without action is wasting valuable time, and vast amounts of money"
Defra plans for mandatory food waste reporting were set out in December under then boss Michael Gove, but confusion reigns over the timeframe amid the chaos of Brexit.

"Every second without action is wasting valuable time, and vast amounts of money," says Lewis. "We must pick up the pace. Without measuring the problem, you can't hope to manage it. A lot of food companies have pledged to tackle food waste, but without transparency will not be able to judge if they are delivering on their commitment."

This week's Wrap report claims that of 121 major food businesses to provide evidence of acting to identify and tackle food waste, 80 only agreed to provide figures on the grounds they remained confidential.
The Roadmap is backed by all the major grocery retailers, yet after Tesco - which led the way in 2013 - Lidl, the Co-op, Morrisons, and M&S (which published its latest figures on Friday, too late for Wrap's report), have made public comparable food waste data for more than a year.
Others, including Sainsbury's, Aldi, Ocado and Waitrose, have published some data but not enough for Wrap to reference in the report. The Grocer this week revealed Asda had become the latest to publish its figures, reporting food waste of 30,345 tonnes in 2018.

Reporting is even less widespread among suppliers.

Tesco's initiative has prompted brands responsible for over 50% of its food sales, including Coca-Cola, General Mills, Kellogg's and Nestlé, to release food waste data, alongside 27 own label suppliers such as Arla, Bakkavor and Cranswick.

Yet that leaves, according to Wrap's own estimates, over 600 major food companies not reporting, despite the 100-plus businesses that are to some degree "targeting, measuring and acting against food waste".

And Wrap food waste special adviser Andrew Parry wants mandatory reporting "sooner rather than later".

Yet Parry also defends companies over their secrecy.

"The fact we have companies representing a combined turnover of £220bn signed up to the roadmap and acting on it after year one is hugely valuable," says Parry.

"It is true that 38 of those businesses to have reported figures have been working with Dave Lewis' Champions initiative and we've worked closely with Tesco.

"But while public reporting is something we have said is best practice, we understand that it is not an easy process and we have had 80 businesses provide evidence to us confidentially.

"It was really only last year that we came up with an agreed template for what should be included in food waste figures, the sorts of things that should be included and there are understandable concerns from companies that the figures are [not] comparable."
Long tail
Wrap says it is confident many more companies will be reporting in a year's time, but Parry admits there are concerns about the long tail of companies still not signed up to any action.

"Companies are facing economic instability, with Brexit and all the pressures that brings, as well as issues such as calls for a reduction in plastic. With that backdrop, the fact that more than 150 businesses have signed up to take action - we probably had 20-30 businesses join up in the last two or three weeks - is very positive.

"It's also great news the government has made the Food Waste Roadmap a key part of its plans, so it will be the basis for how mandatory reporting does work when it comes in."

IGD's charity programmes director Anne Bordier claims food companies are "standing up to be counted" in the war on waste but she admits "we have a lot of work to do".

"Businesses have a lot of challenges at the moment but hopefully we have shown that tackling food waste makes commercial sense and I am confident a lot more companies will sign up."
Binding targets
Whether that comes before they are forced to by ministers is another matter. Carina Millstone, executive director of food waste movement Feedback, is less than impressed with the industry's lack of transparency.

"This week's announcement demonstrates the predictable limits of voluntary business action on food waste," she says.

"We're glad Tesco are adding their weight to our long-standing call for mandatory reporting. But reporting is a means not an end; government intervention should extend to setting binding targets to halve UK food waste, across sectors and from farm to fork, within the next decade."

Surely the message for companies is that the demands for openness will not go away and, in the long term, hiding behind confidentiality will only grow public distrust.

Such issues are soon likely to come to the fore again. With another Wrap report in November due to show progress in the first year of reducing single-use plastic, there will be renewed pressure on the industry to show it is not just recognising threats to the environment, but taking measurable action on them.
How supermarkets rate on food waste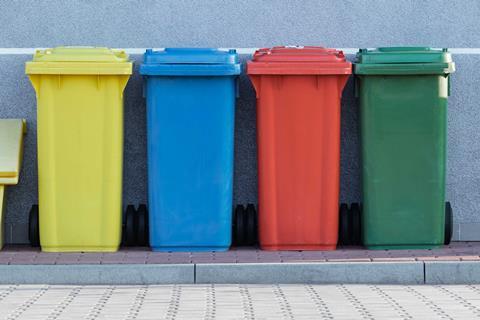 Tesco failed to hit its target of eliminating food waste from its UK operations by 2018. In fact, it wasted 44,297 tonnes (0.45% of sales) in 2018/19 and has been outstripped in terms of overall reduction by several rivals since they began announcing their figures.
Tesco's 8% decrease since 2013 compares to Co-op's 29% reduction to 19,162 tonnes (since 2015), a 13% cut by Morrisons to 15,253 tonnes (since 2016/17), and a 24% fall by M&S (since 2017/18) to 14,991 tonnes.
Of those publishing figures, Lidl has shown the smallest percentage reduction of 2.4% to 37,701 tonnes from 2016 to 2018.


Ian covers Tesco, Asda and Morrisons among the major retailers. He's also our go-to guy for all issues related to health, high street and public affairs.