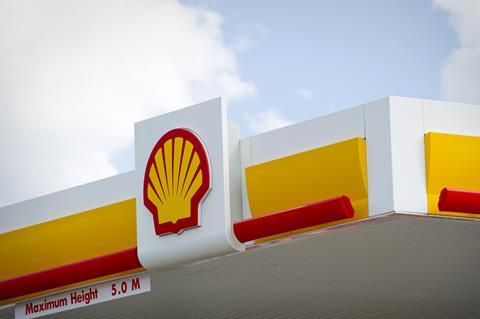 When my team was tasked to come up with a new digital loyalty scheme for Shell, we asked ourselves one key question: how do we truly reward customers for their loyalty, and not just the money they spend?
The challenge we faced was this: to date, loyalty programmes for forecourt retailers have focused largely on the monetary value of a customer relationship – and have revolved first and foremost around fuel purchases. For example, Shell Drivers' Club previously rewarded customers predominantly for the money spent on fuel purchases.
But that's an increasingly outdated view of forecourt customers. One in three of our five million weekly customers do not buy any fuel at all. Instead, they use our forecourts for non-fuel purchases, much like the 60% of UK grocery shoppers who use convenience stores or petrol/service stations to top-up shop.
Loyalty schemes that focus primarily on fuel purchases risk leaving huge numbers of loyal customers out in the cold. To reflect how modern consumers are shopping, forecourt loyalty programmes need to reward customers no matter what is in their basket.
Just as importantly, loyalty programmes need to be moved away from the monetary value of a transaction and towards rewarding positive behaviour. Steadfast customers who return week in and week out, month on month, are of huge value to forecourt retailers, even if they only spend small amounts on non-fuel purchases. Loyalty programmes need to recognise that. It's why we ended up basing our new scheme, Shell Go+, on visit frequency rather than opting for a more traditional points-based system.
It simply doesn't make sense that someone who visits a forecourt retailer once a year and fills up 10 tanks should be rewarded in the same way as someone who returns week after week to buy groceries or grab a snack on their commute home.
We also spent a long time debating the right format for our new scheme. We know a growing number of customers want digital loyalty schemes that offer a high level of personalisation and instant rewards. With most people now carrying their smartphones with them everywhere they go, this beats waiting for a set of vouchers to arrive in the post and then having to remember to take them with you, just in case you fancy a coffee that day and happen to be in the area.
At the same time, not just everybody is like that and in the rush to modernise loyalty schemes it's important that retailers don't leave behind those who aren't proficient with technology or who simply prefer a physical loyalty card. At Shell, it's all about giving customers a choice and our loyalty scheme is no exception. We wanted to give customers a choice: the option of going digital-only or of ordering a card or key-fob.
With more than three quarters of Britons enrolled in a loyalty scheme, it's vital that retailers adapt the way they reward customers or risk getting left behind. The retailers who lead the way will put an increasing emphasis on return visits as opposed to money spent. It's also important that brands continue to cater to all types of customers, whether they be tech-savvy or not, while utilising the power of data-driven insights to give consumers a scheme tailored to them. Ultimately, a brand's customers need to be truly at the heart of their loyalty programme.