Food and drink suppliers are spending big on free-from facilities. Here's how… and why
Investing £2m in your business during a pandemic is a bold move. Especially when you're a small business that has never made a significant cash outlay. Yet free-from ready meal brand Kirsty's was undaunted by the challenge.
While other businesses pared back their ranges during lockdown, Kirsty's was busy setting up its own allergen-free factory. The premises opened in July – the result of eight months of work.
And Kirsty's is not the only brand setting up dedicated facilities. Fellow small business Gosh is investing in its second site, while at the opposite end of the scale bread giant Warburtons has been steadily expanding its gluten-free facilities to meet demand.
So what is prompting this investment? What are the benefits? And how are these brands ensuring a safe environment?
With free-from, the word 'control' is especially important. "It's something we've been passionate about – bringing our manufacturing in-house, having control over our recipes and introducing NPD very quickly," says MD Kirsty Henshaw. "It's about having control over your own brand."
But it's also a question of supply and demand. Barbara Hirst, senior consultant of food quality and safety at contract research organisation RSSL, says a growing number of food businesses are taking advantage of growth in the free-from market. The sheer size of that opportunity is giving them the confidence to invest in their own facilities.
"It's about having control over your own brand"
"The free-from market is growing because people are making lifestyle choices," she says. "Vegan is an area that's really been driving this recently. Retailers want to satisfy that demand, so manufacturers have to work out how they will do that – and do that safely."
In 2019, retail sales broke the £2bn mark for the first time on the back of 36% value growth [Kantar 52 w/e 24 March 2019]. And they've not been derailed by the lockdown, with a further £667m of products going through the tills, a £123m rise on last year [Kantar 12 w/e 14 July 2020].
Kirsty's is growing at an even faster pace than the rest of the market. It has seen a 39% rise in sales this year – which persuaded Henshaw it was the right time for the brand to open its own facilities. "We didn't do it on a whim. It was all very strategically planned out," she says. "We've wanted to do it for a few years and now was the right time."
It's a similar story for vegan and free-from Gosh, which saw a 35% growth in its sales this year. "We are experiencing consecutive year-on-year growth, driven by new shoppers picking us up for the first time and people buying us more frequently," says marketing manager William Topp.
For these fast-growing brands, there are clear benefits to investing in your own allergen-free premises. For starters, Kirsty's is able to get new recipes to market more quickly than it did using a third-party manufacturer. Bringing production in-house should help the brand reach a growth rate of 55% next year, Henshaw forecasts. "Our business is really strong anyway but it's enabling us to grow much more quickly than we would have been able to without it," she says.
Full control over the process enables brands to cater for specific needs, too. Topp says the "challenging product specification" of Gosh made it difficult to outsource production. So when the brand wanted to increase capacity, opening a second allergen-free site was the natural option. "This will allow us to meet growing demand and to expand into different categories with NPD," Topp says. "We can produce products to exact specifications and we can be reactive to customer and consumer demands. We can be agile and benefit from having an NPD team and development kitchen on site."
Plus, opening your own site isn't as daunting as it may first seem. Kirsty's says it had to make a few changes to its recipes – some of which included soya and celery – to ensure they were completely free of allergens before opening its site. Since then, maintaining safety has been fairly straightforward. "We clean everything but we don't have to worry about cleaning for allergens because everything in the factory is allergen-free," says Henshaw. "So it's safer and easier."
The main issue to consider is, in fact, staff. Henshaw had to be certain no one brought allergens onto the premises – so invested time and effort in communicating that message. "We did allergen training with all the staff and I did some personal training to make sure they understood the importance," she says. She has made that easier by providing free-from foods on site. "We encouraged staff to try oat and coconut milk and we make salads for everyone for lunch so no one needs to bring in allergens."
RSSL's Hirst agrees dedicated allergen-free sites are relatively easy to maintain. "They have to consider the materials they are buying in. But once they are in the environment, the only real risk is people," she says.
Mainstream brands
A standalone facility is, of course, an easier call to make for specialist free-from brands. They can concentrate entirely on allergen-free production. For mainstream brands, deciding whether to make that investment is trickier. See Warburtons, which counts gluten-free bread as only a small part of its portfolio.
However, it was confident enough in the size of the opportunity to go ahead with a £4.5m investment in its Newburn gluten-free site in 2011. "Many of our consumers were coming to us to ask if we would consider baking a range of gluten-free products," says Chris Hook, free-from director at Warburtons.
A dedicated site made it easier for Warburtons to avoid exceeding the threshold for gluten-free products, which is a gluten level of 20 parts per million (for all other allergens, it is an absolute threshold). "Running a gluten-free bakery required a lot of understanding about how to ensure the products are safe from contamination from bakery, through our distribution network to store. This was a key factor in deciding to invest in a dedicated bakery," Hook adds.
There are ways of safely producing goods without a dedicated site, though. Many of the big brands will have an allergen-free area in their factories, separated by a wall or a removable partition. Others will choose to only produce allergen-free goods on certain days.
All these options require brands to have a greater focus on risk management. "They've got to ensure they don't introduce allergens into the separate part of their facilities and that all the materials and packaging are labelled and controlled," says Hirst. "Or if they just have an allergen-free line in their facilities, there will be environmental risks and you will need a stringent cleaning procedure. It's all possible but you have to have your whole risk assessment team to manage the risks and ensure all your controls have been robustly validated."
There's no denying it's hard work. Take Kinnerton Confectionery, which set up an allergen-free area in its site in 1999. It has involved plenty of ongoing work since the initial £1m investment. "We've got what you could call a risk management plan that covers the area we segregate," says technical director Caroline Dennis. That involves training staff, reviewing PPE, carrying out validated cleaning procedures and doing a "high level" of product testing. "Once you've invested, you're spending well in excess of £100,000 a year just on verification testing," Dennis says.
Still, the rewards have made it worthwhile. The allergen-free area now exclusively produces its Nomo range, which is the number one free-from chocolate brand in the UK, having sold just shy of £1m in the past 12 weeks.
Another brand that can testify to the benefits is The Flava People, which produces seasonings, sauces and marinades. Its badged gluten-free products are made in its regular facilities only on a Monday. That requires thorough procedures, despite the vast majority of the standard range being naturally free from wheat. The area is cleaned and swabbed for allergens before production can start, for example, and there is a separate storage area for ingredients.
"This way of operating has sparked real creativity and driven innovation"
For Alan Owen, head of technical at The Flava People, it's been a rewarding journey. "Around 10 years ago we began to notice the rise in importance of allergen labelling – something that has only since grown in importance – so it just made sense to us," he says.
"While some might find operating in this way limiting, we have found it has sparked real creativity and driven innovation." Owen points to its soy-free soy sauce and peanut-free satay sauce.
So free-from manufacturing can take many different forms. But regardless of how you do it, these brands all have one thing in common: a rate of growth that makes the initial investment worthwhile.
Ways to minimise risk without a standalone allergen-free site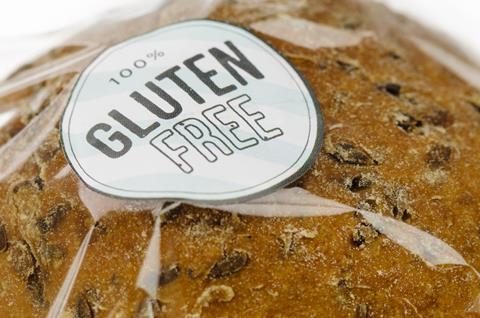 Use different areas of the factory
Use physical barriers between the production lines
Use dedicated equipment
Minimise unnecessary movement of materials
Schedule production runs appropriately
Separate the air supply where practical
Source: FSA
Three brands that have opened their own allergen-free premises
Gosh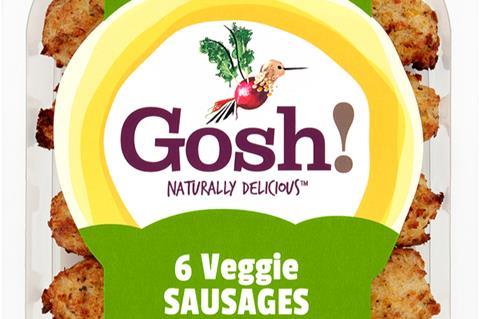 Sites: The free-from, plant-based brand acquired its first manufacturing site in 2013. It has now acquired a second site in Milton Keynes, which it expects to go live in 2021.
Cost: The first site required £6m investment, including initial set-up and "continual" improvements. A further £5m has been set aside for the second site.
Why it invested: Gosh is plant-based, uses only natural ingredients and is free-from all 14 major allergens, so it was difficult to find a third party that met its needs. Gosh says manufacturing its own goods "gives us control over our own destiny".
Warburtons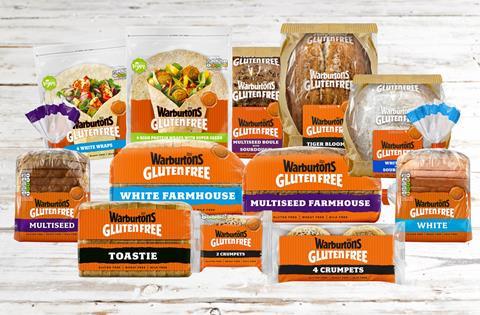 Sites: The bread giant has one dedicated gluten-free site in Newburn, Newcastle, which opened its doors in 2011.
Cost: An initial £2.5m was set aside for getting the site up and running. Since then, there have been three further investment phases, which included extending the site and introducing new equipment to cope with growing demand for its gluten-free products, such as its fresh Tiger and White Sourdough loaves.
Why it invested: Warburtons spotted an opportunity in the growing gluten-free market. It says a dedicated site has made it easier to ensure safety and manage risks.
Kirsty's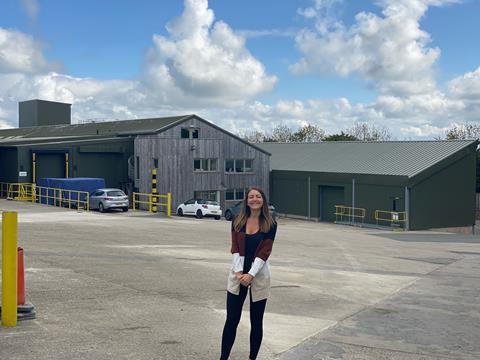 Sites: This summer marked the opening of Kirsty's first production facility in Harrogate. Previously owned by M&S, the allergen-free site includes a "high-end NPD kitchen".
Cost: The brand has ploughed an initial £2m into the facility and expects to invest a further £1.5m as it scales up the workforce.
Why it invested: MD Kirsty Henshaw says the site, which is capable of producing 20 million ready meals a year, is "enabling us to grow much more quickly then we would have been able to without it". Plus, it can get new recipes to market more quickly than it did with a third party.