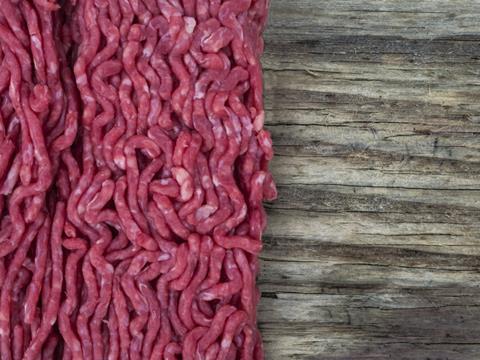 Retailers and meat processors could soon be targeted with farmer protests, as the pressure group responsible for the 2012 milk protests looks to take action over low beef prices.

Farmers for Action - which calls itself a "grassroots fighting force for British agriculture" - said action was needed to protect British beef farmers in light of falling farmgate prices and growing competition from imports, including from South America.

"We can no longer sit back and watch beef prices collapse," chairman David Handley wrote on the FFA website. "For several weeks now we have monitored the labelling of meat products and also carried out surveillance at a number of meat-processing plants. The information gathered has led the FFA's committee to come to its decision. Action has to be taken immediately."

Handley was not available for further comment this week, but the FFA has vowed to provide details of any planned action on its website.

Several other farmer organisations, including the NFU and Welsh meat promotions body HCC, have also sounded the alarm over falling beef prices recently.

At the beginning of May, the NFU accused retailers of increasing beef margins at the expense of farmers, pointing out that farmgate beef prices had fallen from 402p/kg last July to 355p/kg in April while retail prices had stayed stable. These accusations were rejected by the BRC.

"The dramatic fall in the beef price over the past few months is a major concern and beef farmers are angry that a year after Horsegate many retailers and processors are not living up to their assurances that they would work closer with farmers," said NFU chief livestock adviser Pete Garbutt.

"The NFU have been vocal in highlighting the damage that this extreme price volatility will cause in an industry with a production cycle stretching over years. We need retailers and processors to actively work within their supply chains to reduce this damaging volatility, develop risk management options for beef farmers and follow the lead of long-term thinkers in the industry who have set down threshold prices to stop confidence eroding," Garbutt added. "There is little evidence we are aware of that the overall retail price has fallen despite prices to our farmers being at their lowest for over two years. At a time when demand is said to be lacklustre, the margin being taken after the farmgate has risen by over 20%. Our farmers wish to see this difference being used to promote British beef on shelves and to stimulate consumption. The NFU will continue to be active, taking this message from our members to retailers, processors and the Government."

Meanwhile, the HCC has launched a review into the beef sector in light of farmer fears over falling prices.

The FFA orchestrated dairy farmer protests at retailer and processor depots in summer 2012. Its campaign - in coalition with the NFU, among others - ultimately resulted in several retailers increasing farmgate milk prices and the creation of the voluntary code of practice on milk contracts.