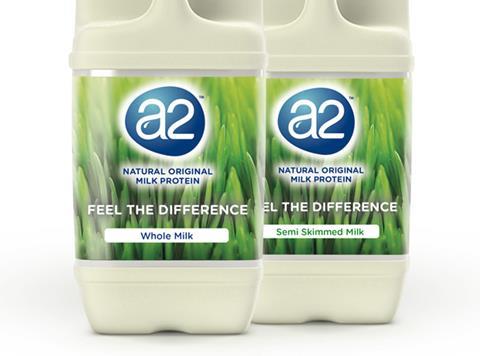 Milk brand A2 is ditching its high-profile UK TV campaign fronted by Dannii Minogue in favour of a "back-to-basics" grassroots campaign to grow awareness of its health benefits.

New UK CEO Scott Wotherspoon - who joined from Plum Baby in February - said many consumers still did not understand how A2 milk differed from conventional milk, and TV ads were not the best way to help change that.

Although he stopped short of confirming Minogue had been dropped altogether, he said there was no activity planned with Minogue in 2014. Instead, A2 would focus on raising awareness online and through in-store and shopper marketing, using the slogan "before you leave dairy, try A2 milk".

Unlike standard milk, which contains A1 and A2 protein, A2 only contains A2 and is targeted at people who struggle to digest A1 protein.

Last year, the brand sparked controversy after it held an event to promote research that linked standard milk and the A1 protein with conditions such as autism. Wotherspoon stressed A2 was decidedly pro-dairy and had no intention of denigrating standard milk to boost its sales: "What we want to say to people is A2 is a British dairy product bringing people back to milk. We really have no interest in attacking milk."

A2 launched in the UK in the autumn of 2012. The brand was backed by Müller Wiseman at launch, but the processor exited its joint venture with A2 Corporation in January, although it continues to supply and distribute milk for the brand.