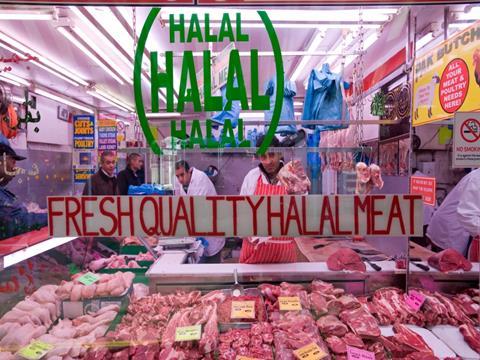 Despite the current furore over halal, the vast majority of UK shoppers are not prepared to pay more to ensure they do not eat religiously slaughtered meat, exclusive research for The Grocer has shown.

Recent media reports about supermarkets and foodservice chains 'secretly' selling halal meat - including lamb from New Zealand - have prompted calls for better labelling, but industry experts have warned this could add significant costs to the supply chain and drive up prices.

A survey of 1,977 UK consumers, conducted for The Grocer by YouGov, suggests few shoppers would be prepared to pay extra: 68% of meat eaters said they would not pay more to guarantee meat had not been religiously slaughtered, with just 17% willing to pay extra; 15% said 'don't know'.

Asked about retailer labelling policies on halal meat, 40% said they were not particularly concerned about their supermarket's policy on labelling halal meat. Twenty nine percent said they have or intend to find out more about their supermarket's policy on labelling, while 11% said they were already aware of halal labelling policies.

Overall, the survey found just over 50% of consumers were prepared to buy religiously slaughtered meat in some form - 21% said they would buy it provided the animal was stunned before being killed, and 32% said they did not care about slaughter methods at all, citing price or the quality of the meat as more important.

A quarter of British consumers said they would not buy or eat any type of religiously slaughtered meat, regardless of whether the animal was stunned or not.

Younger consumers were generally more relaxed about religious slaughter than older demographics.