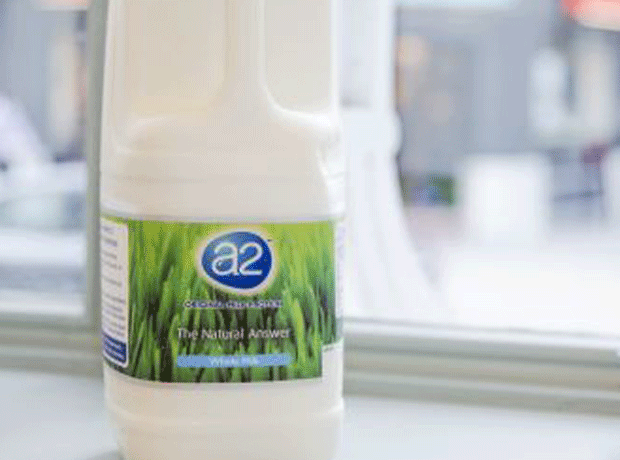 Müller Wiseman Dairies is set to exit the A2 Milk UK venture but will continue to supply the company with milk and handle processing and distribution for it.
As of 1 January, A2 Milk UK will be 100% owned by A2 Corporation (A2C), which was previously in a 50:50 joint venture with Müller Wiseman Dairies (MWD).
The companies said A2 would acquire MWD's stake for a "nominal" amount. MWD would then supply fresh milk to A2 Milk UK as well as handling processing and distribution on a cost-plus basis.
Although the JV with A2 would be terminated, MWD was committed to working with A2C and would supply it with milk on an "evergreen" basis, said a spokesman for MWD.
Robert Wiseman Dairies entered into the JV with A2C before it was acquired by Müller Group at the beginning of 2012, and the MWD spokesman said the new relationship better reflected MWD's strategic priorities. "But nothing will change in a practical sense," he added.
A2C said taking 100% ownership of the UK business would allow it to accelerate investment in the UK market. "The change in structure will enable A2C to move in a more focused way on building sales of A2 fresh milk in the UK while leveraging the sale and operational capabilities of MWD," said MD Geoff Babidge.
Unlike conventional milk, A2 milk does not contain the A1 milk protein but only A2 protein. It is targeted at people who believe they struggle to digest milk.
A2 milk launched in the UK in the autumn of 2012. At the end of September, A2 UK said it was on track to pass the £1m sales mark and was now distributed in more than 1,000 stores. In Australia, A2 milk has an 8% value share of the retail milk market.
Separately, A2 UK today announced Dairy UK chairman and former Robert Wiseman Dairies MD Billy Keane would join the A2 UK board as a non-executive director.
A2 UK also said it had appointed Neil Brealey, formerly sales director at yoghurt brand Rachel's, as its new commercial director.