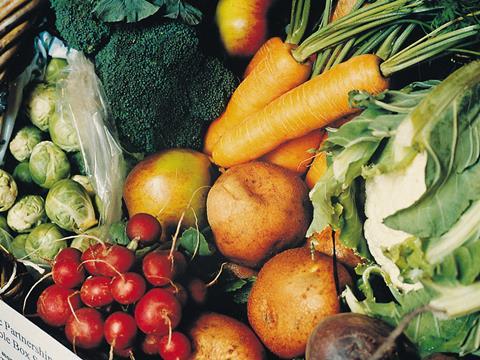 Consumers spent an extra £138m on organic food and drink last year as the market enjoyed its fifth consecutive year of growth, according to the Soil Association's latest Organic Market Report.

UK organic food sales were up 7% to £2.09bn in 2016 thanks to greater availability of products and increased consumer interest, said the report, which was released today (21 February).

In contrast, non-organic food and drink sales fell by 0.6%.

Dairy accounted for 30% of total organic food and drink sales last year, while beers, wines & spirits was the fastest growing within the sector, with sales up 14.3%. Meat, fish & poultry and bakery & cakes were the only categories to see a fall in organic value sales.

"Our recent research shows that UK consumers are continuing to seek authenticity and provenance," said Helen Browning, chief executive of the Soil Association. "Organic fits that bill perfectly, as well as being their short cut to healthy food choices."

Organic products now make up 1.5% of the total UK food & drink market, with growth throughout the supermarkets, independent retailers and across home delivery channels.

One of the main drivers behind the sector's growth was Tesco, which reported a 15% increase in organic sales last year. The retailer said the increase in sales was down to a wider range of quality products and lower, more stable pricing to make organic more accessible.

"Due to our long-term partnerships with suppliers and producers across the UK, we've been able to improve the quality, range, availability and price of our organic products for customers," said Tesco's organic food spokeswoman Tina Moore.

"We are seeing that shoppers are increasingly looking to buy organic food but it needs to be affordable and consistently high quality all year round for it to be considered a viable option."

Tesco sales of organic fruit and veg were up 17% last year, while the retailer's sales of organic grocery items such as olive oil, pasta and cooking sauces were up nearly 16%.