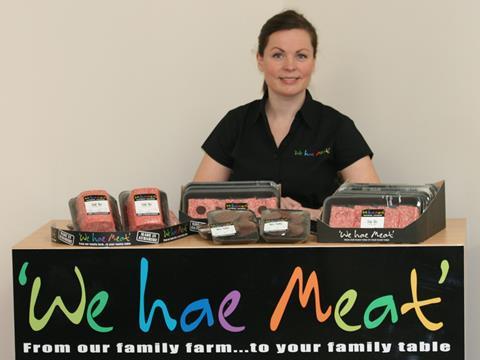 Scottish butcher We Hae Meat has secured a deal worth around £1m with Asda to stock four new beef products across 50 stores in Scotland.
The family-run business is now looking to bolster its workforce of 50 with up to 10 additional staff to help manage the increased distribution and national coverage of the new lines.
The deal will see We Hae Meat's 260g and 650g packs of beef steak slice sausage stocked in stores, in addition to a 280g beef steak slice with black pudding, and a 200g black pudding.
The company first started supplying Asda in 2007, with its initial contract stemming from discussions between Asda's Girvan store manager George McFarlane, and We Hae Meat director and cattle farmer Alex Paton, after his cows were spotted grazing in a field next to the store.
"Our relationship with Asda continues to grow from strength to strength," said co-director Carlyn Paton.
"Now more than ever, customers are questioning where the products they are buying come from, and are opting to choose locally produced, traditional products. Our new range offers customers a product with true provenance and traceability."
Asda placed a "huge importance" on supporting local suppliers, said Brian O'Shea, regional buying manager for Scotland.
"We Hae Meat's range of products are already very popular with our customers and these new lines will allow them to continue to enjoy premium quality from a local Scottish butcher," he added.