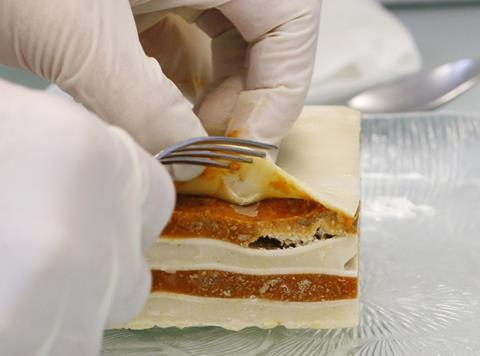 The UK is gearing up for a new round of random horse tests on beef products at the request of the European Commission.
The directorate-general for health and consumers wants a repeat of the randomised tests for horse DNA that were conducted across EU member states in February 2013. Those tests revealed that 4.6% of EU beef products contained horse DNA.
The EC said it wanted results of the new tests to be announced by the end of July.
An FSA spokesman said details of the tests were still being worked out but "we can confirm that we will carry out the testing in line with the EU timetable".
In 2013, the UK submitted 150 test results to the EC and it is expected to provide a similar number this year.
The UK industry has been running its own tests on meat products ever since the horsemeat scandal broke last year, which are being reported through the FSA on a quarterly basis. In the FSA's last update, at the end of January, nearly 40,000 industry test results had been submitted since February 2013.
The tests co-ordinated by the EC will be in addition to these tests and - because of their randomised nature - will give an indication to what extent adulteration with horsemeat continues to be a problem across the EU.
News of a new round of horse tests comes as UK scientists were this week given a £82,000 grant from the Technology Strategy Board, backed by Defra and the FSA, to develop a new meat test that will allow regulators and industry to screen products for multiple species at the same time. At present, DNA tests have to be run on a species-by-species basis.
The scientists hope the new test will be ready for commercial use in 2015, and will ultimately be expanded beyond meat to allow authentication of fish, wine and juice products.