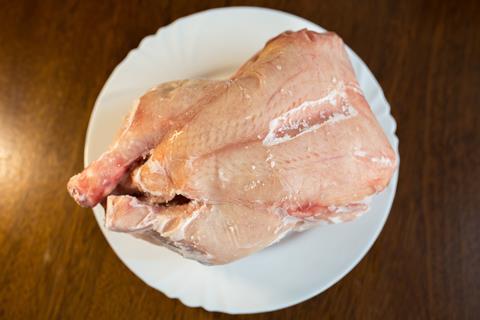 Stockpiling by shoppers turned from dried goods to frozen food at the end of March

Consumers are searching how to safely store and defrost food and seeking recipe inspiration

The site has added a section on how consumers can make the most of the food they have at home
Shoppers have flocked to the British Frozen Food Federation consumer website in search of information about frozen food during the coronavirus crisis.
The trade association said its consumer-facing website freshfromthefreezer.co.uk experienced a 263% increase in traffic in March, with visitor numbers "really picking up" since 16 March.
Consumers looked into how to defrost products and the shelf-life of frozen food, among other queries, the BFFF added.
Stockpiling by shoppers turned from dried goods such as pasta and baked beans to frozen food as the country prepared for an expected lockdown.
New figures from Kantar revealed yesterday that Iceland was one of the biggest beneficiaries from the outbreak. Its till roll in the four weeks to 22 March surged more than 30%, with its growth outpacing even the discounters.
Harry Hinks, BFFF digital membership and marketing manager, said: "Visitor numbers in the first two months of the year were already up as many people have been attracted to the product innovation in the category. But since the middle of March, visitor numbers have seen a major spike, with 25,000 new visitors year on year.
"Lots of people are looking at the FAQs for information on how to defrost, how long to keep frozen food and to find out if they can refreeze food that's been defrosted. There are also plenty of people also seeking inspiration from the recipe section."
To support consumers during the coronavirus outbreak, the BFFF added two new sections to the site. The first helps consumers make the most of the food they have at home by explaining what fresh products, such as cheese, bread and milk, can be frozen. The second lists foodservice wholesalers selling direct to the public, offering click & collect and local delivery services.
Hinks added: "With many local authorities reporting a major increase in food waste following the panic buying of recent weeks, home freezing has an important role to play in keeping food fresher for longer. We hope the new pages on our website will help people make the most of the food they already have.
"There's also been increased consumer engagement with our social media, especially Twitter. Whilst the current situation is not the way we would have wanted people to re-engage with frozen food, there is clearly a massive demand for information on frozen food and we are doing everything we can to provide all the answers."