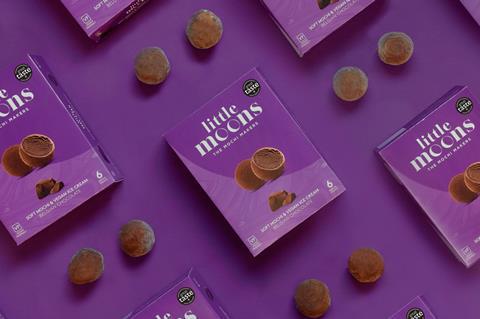 Upmarket frozen dessert brand Little Moons is to open a £3.5m factory in London.

The brand, which specialises in Japanese mochi bites and cookie dough bites, said the Park Royal site would allow it to make roughly 72 million mochi per year - up from its current capacity of 18 million.

The new factory would enable the brand to "meet the current demand from trade customers and retailers globally" and "enable the creation of different lines for gluten-free and vegan and support the innovation strategy", said Little Moons.

It will kick off production next week. Little Moons said it would create 150 job opportunities over the coming years "from graduate level to senior executive".

The facility was funded entirely by Little Moons founders, brother and sister duo Howard and Vivien Wong, who own 100% of the business.

"When you start a food business the first thing people tell you is to outsource production," said Vivien Wong. "We didn't, and it was a great decision as we have full control over the innovation process, quality control and flexibility.

"We have a highly skilled team and we are looking forward to bringing on more local talent."

The Wongs launched the Little Moons brand into retail with a duo of Mochi ice creams in 2015, having previously sold desserts to Japanese restaurants. It has since netted listings in Tesco, Ocado and Amazon.

Last October it moved outside mochi into cookie dough ice cream bites.

The brand previously made its products at a smaller site in the capital.