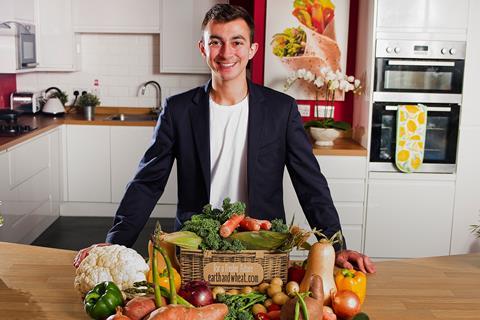 Earth & Wheat, the 'wonky' bread delivery service started by a 21-year-old baker, is launching a wonky vegetable box it hopes will rival Oddbox.
The business, founded by James Eid in 2021, has launched into the vegetables market with boxes available for nationwide delivery.
Earth & Wheat's boxes will ring in at £15.99, offering vegetables that were "super fresh and perfectly delicious but would have otherwise been thrown away, usually due to imperfect size, shape or colour", it said. The boxes include potatoes, carrots, sweetcorn, chillies, butternut squash, tomatoes and onions, among others.
"We've moved into vegetables as we want to avoid unwanted vegetable produce being ploughed back into fields or sent to landfill because, at the end of the day, we believe no good food should go to waste," said Eid.
After launching in March 2021, Earth & Wheat expanded into wonky vegan biscuit deliveries in October.
Having "started with wonky bread, and then broken biscuits", it was now "poised for expansion into multiple food categories – fighting food waste across the board", said Eid.
Earlier this year Earth & Wheat sent nine pallets of bread – the equivalent of £5,000 worth of wonky bread boxes – to Przemyśl, Poland, six miles from the border with Ukraine, in partnership with the Red Cross and logistics firm Oakland International, to be distributed to Ukrainian refugees in Poland.