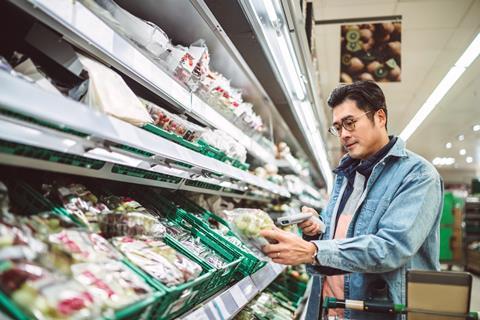 Fruit & veg prices could rise further due to issues with the hot weather in Europe, forecasters have warned.
According to analysts, crop yields of fruit & veg grown in Spain are likely to be severely affected by the soaring temperatures in southern Europe seen over the past month, which will ultimately have an impact on checkout prices.
The hot weather created by the Charon anticyclone has prompted serious concerns over the quality and size of harvests this year. Plants are experiencing stress, meaning yields were likely to be affected, Mintec fruit & vegetable analyst Harry Campbell warned.
The fruit & vegetable supply chain was "influenced by various factors, including the perishability of produce and complex global logistics" which meant weather-related impacts were "often swiftly realised by the end consumer", he said.
"Given the sensitivity of perishable goods like fruits & vegetables to weather conditions, market players say there could be potential fluctuations in supply and demand patterns, leading to potential price adjustments," added Campbell.
He also warned that supply to the UK was also becoming deprioritised due to the impacts of Brexit as the UK only receives produce from EU countries after member states had received what they needed first, as it was now "easier" to send goods within the internal EU market.
"Therefore, any shortages have been caused by the heatwave to crops will be felt in the UK," he said.
These weather-influenced shortages are already coming through with the European Picota cherry harvest originally forecasted to be between four and five million kg, while the final crop yield had fallen to 2.5 million kg due to weather conditions, according to growers.
"The weather, dryness and excessive heat advanced the harvest at the beginning, which led to a lower size of the first Picota crops," said Laura Buezas, marketing manager for growers' association Agrupación de Cooperativas Valle Del Jerte.
It comes as Copa-Cogeca has warned that its harvest forecasts have been confirmed and are expected to be worse than they previously forecasted.
"There also seems to be a global downward trend in cereal and oilseed production," it added.