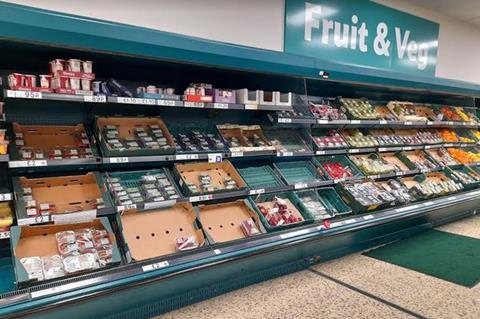 Tesco claims British shoppers under lockdown are creating the biggest demand for fruit and veg "this century", according to its latest sales data.
The retailer said its stores were breaking records on a weekly basis for a range of products, many of which had seen uplifts of more than 50% year on year.
It said the increase in families preparing food at home had led to a 60% like-for-like increase in Maris Piper potato sales, limes by 60%, leeks up 40%, red onions up 30% and apples up 10%.
"Shoppers are buying more vegetables, fruit and salad than at any point in the past 20 years as a result of having more time on their hands to cook but also in order to eat more healthily during these challenging times," said Tesco produce category buying manager Emma Richards.
"In particular we are seeing extremely strong demand for UK-grown vegetables used in roasts, stews and soups so it looks as if many people are going back to old family recipes or digging out cookery books now they have more time at home."