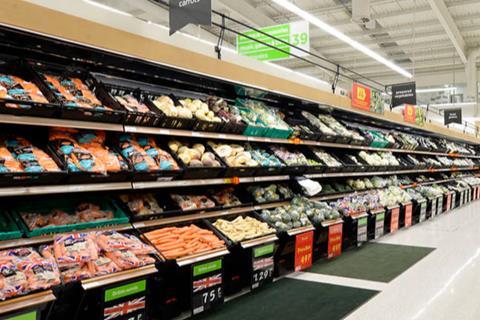 Sales of loose fruit and vegetables are growing twice as quickly as those wrapped in plastic, according to new data from Kantar.
The past three months have seen shoppers opt for environmentally-friendly alternatives in their droves, in the wake of intense media scrutiny on single-use plastics.
As a result, some 21% of fruit, veg and salad was sold loose during the past 12 weeks. This was up 6% on the previous quarter, while sales of loose produce were growing at double the rate of their plastic-packed equivalents [12 w/e 24 March 2019].
Soaring demand for plastic-free produce aisles has prompted Tesco to trial the removal of plastic-wrapped produce in its aisles wherever a loose variant was already available. The two-store pilot will see the shops drop packaging on 45 lines for a month.
Meanwhile, Morrisons removed plastic bags for loose produce last year, replacing them with brown paper alternatives.
"Consumers are applying pressure on the retailers when it comes to packaging and making their feelings known in the fruit and vegetable aisles," said head of retail and consumer insight at Kantar, Fraser McKevitt.
The amount of loose produce sold was growing from a comparatively small base, however, and was yet to result in vastly increased retailer demand to ditch protective coverings, growers told The Grocer.
"The amount of plastic used needs to change, and that's certainly the way it's heading but selling loose has its own issues, increasing food waste in a lot of cases," said Chris Gedney, MD of brassica specialist TH Clements.
"Like a lot of suppliers, we're working with retailers to take polythene out of packaging as quickly as possible but significant reductions may still be two to three years away."