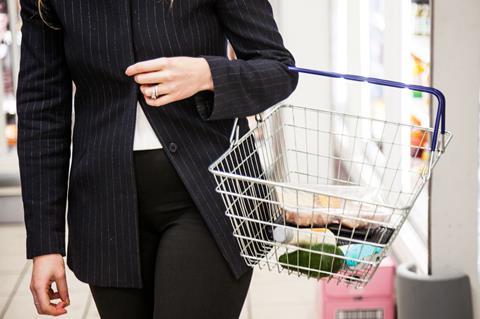 Around 6.5 million people in the UK are unable to afford or access enough fruit & veg to lead healthy, balanced diets, new research from plant-based frozen brand Strong Roots has shown.
According to its study of more than 1,000 households earning less than £26k per year, 45% of people aged 18 to 34 live in what Strong Roots has dubbed 'veg poverty'.
London came in as the worst-affected area in the UK, with two-fifths of the capital's poorer inhabitants struggling to buy enough fruit & veg to achieve the government's 5 a day recommendation. Wales had the second-highest number of those in veg poverty, with 38% of people affected.
Off the back of the research conducted by pollsters Explain The Market, Strong Roots has launched a campaign that pledges to supply freezers and frozen veg products to food banks run by the platform Bankuet.
"As a plant-based food company we are passionate about accessibility to nutrition and we want to put the spotlight on veg poverty whilst doing our bit to help," said Strong Roots CEO Samuel Dennigan.
"That's why today as part of our Make Veg Poverty History social mission, we will start to tackle what is available to those reliant on food banks by helping in the way that we can – through freezers and veg for food banks."
Strong Roots said infrastructure and distribution challenges had previously inhibited the inclusion of frozen veg in food parcels, something its new campaign aimed to resolve.
The research also found respondents were concerned about the impact Brexit could have on the availability and price of fruit & veg in 2021.
Of those polled, more than half (56%) were concerned fruit & veg would be harder to access. This number increased to 64% in the north east and 62% in Scotland.
It comes as recent data showed Brits have been falling short of fruit & veg consumption targets despite growing consumer demand for healthier products in the wake of Covid-19.
Despite a recent survey by IGD finding half (51%) of shoppers claimed to be eating more fruit & veg, the same research estimated average intake was 3.4 a day – short of the recommended 5 a day target.
Meanwhile, separate findings from Food Foundation initiative Peas Please showed there had been a decline in the proportion of veg making into shopping baskets. However, it also found food waste had dropped, suggesting consumption may have risen.