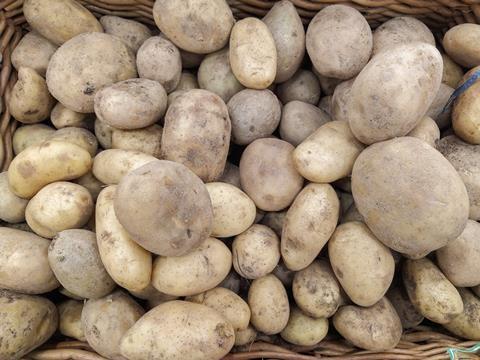 The UK could face a flood of imported potatoes later this year as countries such as the Netherlands and Belgium seek out new markets due to coronavirus-linked oversupply.

There were "big concerns" over the dumping of stock from the two countries, warned FDF CEO Ian Wright this week - as part of evidence to a Commons Efra Committee's inquiry into the coronavirus pandemic and food supply.

The potato sector in the Netherlands in particular had received significant state aid in response to the collapse of their foodservice sectors in recent weeks, Wright told MPs. As a result, UK producers would potentially be at a disadvantage as European exporters sought to shift excess product, he suggested.

The Dutch government allocated €50m in emergency aid to its potato sector amid a billion kg excess potato pile at the start of May. It followed the relaxation of competition rules by the European Commission to allow certain types of co-operation in the potato sector.
With the UK market already struggling due to poor growing conditions last autumn and winter, growers were already "at some risk", Wright said.

"We already have a glut of potatoes due to closure of the foodservice sector. So far there has been a good relationship between manufacturers, growers and retailers [to reallocate unused stock], which has kept the sector in reasonably good shape," he added.

This was "a big ­problem, which the ­government needs to watch carefully," he warned, particularly as the potato season developed. "There's no reason why we shouldn't be able to deal with this, but we have to be ready with solutions."

His comments were echoed by British Growers Association CEO Jack Ward, who warned the wider growing sector faced challenges from European produce destined for foodservice "which could put pressure on UK prices".
AHDB's Waps industry benchmark potato price stood at £202.39/tonne last week, down £10.62 on the previous week. However, prices have generally been higher in 2020 compared to 2019.