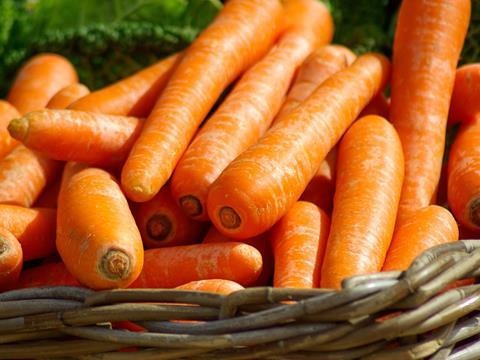 Britain's crop crisis could last for up to 11 months as growers continue to battle dwindling water supplies, carrot growers have warned.

Chairman of the British Carrot Growers Association Rodger Hobson said it was "almost inevitable" shoppers would face price increases as the UK is forced to look further afield for supplies.

Carrot growers between East Anglia and Scotland are days away from seeing their crops "keel over from drought", he warned, with farmers in need of 20 days' worth of rain to get crops back in growth.

The UK is usually up to 97% self-sufficient in carrot production, but agronomist Howard Hinds has predicted this year's carrot crop could drop by 40% compared to last season. While the same number of carrots should be produced, they are likely to be significantly smaller in size.
A lack of rain means water levels in rivers and streams are dropping, leading the Environment Agency to issue stop notices to growers who have abstraction permits to irrigate their fields in key growing areas such as Pickering, Yorkshire.

The situation had been compounded by the high temperatures experienced in recent weeks, said Hobson, who warned carrot crops could would reach a critical stage within eight or nine days without sufficient water supplies.

"I have spoken to all the major carrot growers this week and they unanimously agree that the poor yields will massively push up UK production costs and that substantial imports will be required this season," he added.

Meanwhile, growers in the EU are also suffering as a result of the heatwave, with carrot prices in France already significantly up, according to MD of Nationwide Produce Tim O'Malley.

"The price of a 1kg bag of carrots at the biggest retailer in the UK last week was 44p. The price of a 1kg bag of carrots at the biggest retailer in France last week was five times the price at €2.49," he said.