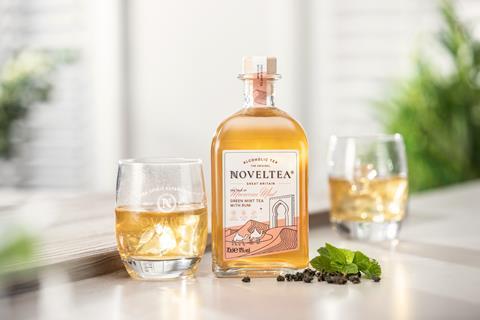 Premium low-abv alcoholic tea brand Noveltea has hit its £150k crowdfunding target to fund a Stateside launch later in the year.
Noveltea hit Crowdcube last week – for its third fundraising round – offering a 2.19% stake in the business, valued at £6.8m. It has now raised over £154k from 303 investors.
It plans to overfund "significantly" past the initial target by at least 300%, co-founder Lukas Passia told The Grocer.
The company, which makes low-alcoholic tea blends such as earl grey with London dry gin and oolong tea with scotch, has sold 350,000 bottles since launching in 2017, achieving revenues of £1m across the UK, China and Germany.
In the year to February 2020, sales reached £765k and the business made a loss of £225k.
Noveltea products are based on cold-brewed, premium loose tea and are vegan, gluten-free and lower in sugar than its competitors, it said.
The startup now plans to use the cash raised to execute a "cautious" launch in the US later this year, after generating over £100k in sales in April despite the effects of the coronavirus outbreak.
"The coronavirus has not changed our mind as we will enter via a strong e-commerce partner," Passia added.
"E-commerce alcohol sales have massively benefited from the virus. Nevertheless, we are constantly reviewing the current unstable environment in the US and will choose our timing accordingly."
Further funds will go towards setting up a small store in China, grow further its presence in the UK and Germany and expand its team from seven to 12 employees.