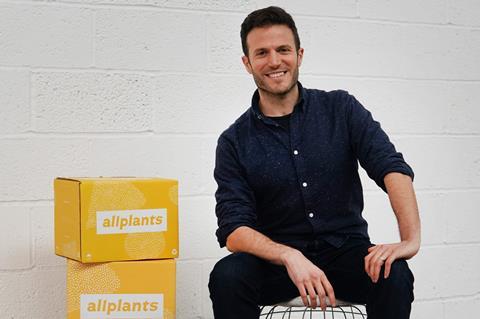 Allplants has smashed its £2m crowdfunding target within two days, marking the UK's largest vegan crowdfunding round to date.
The vegan DTC meal delivery brand took to Seedrs privately on Thursday and has now raised £2.3m in a convertible loan note round, allowing investors to gain a 20% discount on a future raise planned within the next 12 months.
The Grocer revealed last week that the crowdfunding campaign was part of a wider round of fundraising to include cash from VC and angel investors, and "turbocharge" a bigger institutional round to raise between £15m and £20m planned before the end of 2020.
Investors participating in the crowfunding round included Octopus Ventures, Felix Capital and Seek Ventures as well as JustGiving co-founder Anne-Maire Huby and Bulb Energy co-founder Amit Gudka.
Founded in 2016 by brothers Jonathan and Alex Petrides, Allplants has now served one million vegan dishes and plans to use the cash raised to increase the number of meals served to 60k a week.
By 2025, the brand aims to develop distribution partnerships and launch in Europe and North America.
"We have always wanted to bring our customers and community on board as we continue to make plant-based living the future," co-founder and CEO Jonathan Petrides said. "With this investment, we will continue to fuel the plant-based movement."
Allplants has already attracted interest from various VC firms and industry figures – raising £7.5m in 2018 and £800k in 2017.