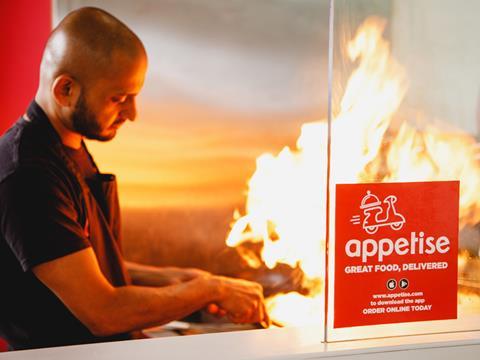 Online takeaway service Appetise has slashed its valuation in the hopes of drumming up interest in its £500,000 crowdfunding campaign.

The business, backed by New York fund manager Bergen Capital and former Arsenal FC MD Keith Edelman, originally planned to sell a 16.6% stake in return for the cash on Crowdcube, valuing it at £2.5m.

However, it has reduced the valuation to £1m and is offering 33.3% to potential crowd investors following a slow start to the campaign. As The Grocer went to press on 22 February, 109 investors had pledged almost £119k to Appetise, with just seven days left to hit its £500k target.

"Despite a high level of interest in Appetise, including over 260 requests for our restricted documents, it was clear that our campaign was not generating sufficient investment," director Petre Norton said. "We mainly attribute this to the lack of EIS tax relief available. Although the current owner has spent approximately £2m on Appetise so far, it is prepared to carry the investment at a loss, with the hope it will quickly grow to exceed that valuation.

"A pre-money valuation of £1m represents exceptional value for new investors who will gain a much larger equity share of the company and consequently a much larger portion of any profits in the event of success." Norton added in the investor forum on Crowdcube that he was surprised at the crowd's lack of interest given a 90% investment rating from equity crowdfunding ratings agency Crowdrating.

He said Crowdcube may have been the wrong platform for the raise and the business was "perhaps more suitable for a more sophisticated investor network".

"Investor presentation may have been too targeted at sophisticated investors with more focus on numbers than story," Norton added.

Appetise is seeking funding to plough into marketing the takeaway in service in Birmingham to prove the concept. Management then plan to expand from city to city with the help of a second, larger fundraising round.

The business hopes it can win customers from Just Eat, which currently has a near monopoly position in the £6.9bn market after its takeover of rival Hungry House, by undercutting its bigger competitor on price.