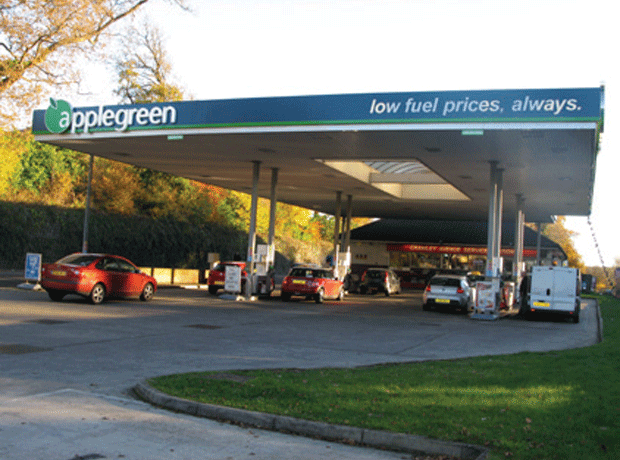 Irish forecourt operator Applegreen is planning to expand its presence in the UK convenience and food-to-go market after announcing it is seeking a stock exchange listing.

It hopes to complete a dual listing in Dublin and London's AIM in the second half of June, raising €70m (£50m) for at least a 25% stake valuing it at c€280m. Petrogas will rebrand as Applegreen under the deal.

It has pledged to use the proceeds to accelerate its new site opening programme, which has already seen it double its UK estate to 54 forecourt outlets over the past two years.

Applegreen would not be drawn on exactly how many more sites would open above its group-wide plan of 20 net new stores annually.

But it did confirm it is also plotting to open its first motorway service stations in the UK, following a change to legislation regarding minimum spacing between sites. Highways England has "recognised that a high proportion of trunk road service areas are substandard as a facility for the motorist".

Although sales of tobacco, newspapers and magazines continue to decline, Applegreen believes the improving economic conditions in the UK and Ireland will lead to increased car use and resultant spending on eating out and convenience food and drink.

To boost its premium food credentials, it has already signed partnership deals with brands such as Subway, Costa Coffee and Burger King and more recently Greggs and Chopstix.

The group had 165 sites at 30 April 2015, having added eight new sites in the Republic of Ireland, three in the UK and two in Long Island, US so far this year. It also plans to use the IPO proceeds to upgrade and rebrand 70 of these sites.

In the year to 31 December 2014, the group had revenues of €937.3m and EBITDA of €23.4m and it increased its UK revenues by 3% to £411m last year.
Applegreen's UK growth took it to 7th place in The Grocer's Top 50 Independents report in 2014, up from 16th in the previous year.
Bob Etchingham, CEO of Applegreen, said: "The group is well positioned to benefit from recovering economic growth and increased disposable income in the Republic of Ireland and the UK, as well as favourable market trends as the oil majors exit the forecourt market."

Clive Black, analyst at joint bookrunner Shore Capital (alongside Goodbody Stockbrokers) called Applegreen "an outstanding hybrid discount fuel and high quality food to go business" predicting that "drivers in the UK will welcome them with open arms".
Major oil companies are scaling back their forecourt sites in the UK, with Esso outlining plans to halve its estate to 200 sites and Shell looking to sell around 250 sites this year.
However, Applegreen views the consolidation of smaller players as an easier path to growth as it estimates 60% of sites in the UK and Ireland are operated by a single site or small independent operators.