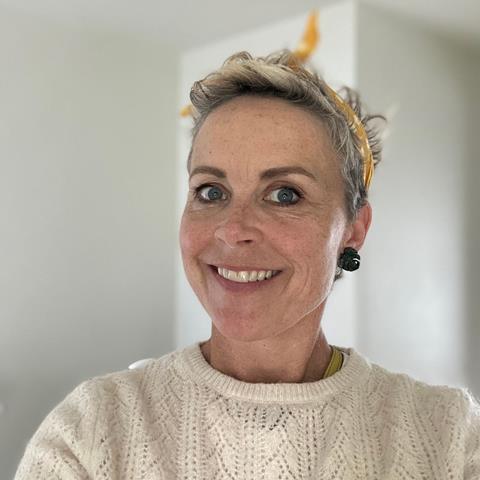 Plant-based challenger Better Nature has strengthened its board and kicked off a crowdfunding campaign as it continues to push tempeh into the mainstream.
Fiona Fitzpatrick joins the business as a non-executive director to help steer the brand through its next phase of growth.
She brings 25 years' fmcg experience following a career spanning more than six years at Nestlé in various commercial roles, almost five years with Gü Desserts including time as MD in France, and a spell at Premier Foods.
Fitzpatrick – who also worked with fast-growing frozen veg supplier Strong Roots – now runs her own consultancy and food & drink accelerator for startups, as well as hosting the Brand Growth Heroes podcast.
Her appointment comes as Better Nature launches a £400k convertible crowdfunding round on the Seedrs platform, with the business currently just £20k short of its target.
The raise is part of a wider investment round, with more than £1m already raised from angel and VC backers.
Better Nature will use the funds to continue expanding its UK retail and foodservice distribution, launch new tempeh products and commercialise its patent-protected plant-based protein ingredient.
Co-founder and CEO Christopher Kong said the business was "delighted" to have Fitzpatrick on board.
"This has been a phenomenal year for the business," he said. "In the past few months, we've launched into 560 Tesco stores across the UK, enjoyed sell-out success at all 900-plus Lidl stores and seen revenue increase by 230% year on year.
"There is growing demand for brands that can offer natural and nutritious plant-forward foods with recognisable ingredients that shoppers can trust, and our Seedrs raise is an exciting opportunity to lead the charge into this new plant-forward era.
"We'd love as many people as possible to join our mission to get 500 million people eating tempeh by 2030."
Fitzpatrick said she was joining Better Nature at a "crucial stage" in its journey.
"As a plant-based brand championing natural and nutritious foods, the business is perfectly poised to steer the meat-free category into a new phase of growth," she said.
"I met the founders on a trip to London earlier this year and was struck by their incredible intelligence, passion, values and determination to make tempeh the mainstream choice for people looking for better sources of plant protein.
"I'm looking forward to sharing my 25 years' experience in driving growth and building leaders in the food industry and supporting these incredible founders on their journey."
Kong founded the brand in 2018 alongside Driando Ahnan-Winarno, Elin Roberts and Fabio Rinaldo, with the product launching to market in 2020.
Better Nature specialises in tempeh, a fermented plant-based protein source typically made from soyabeans, with its products including four marinated, ready-to-cook tempehs and its bestselling plain, organic variant.
Alongside its nationwide Tesco and Lidl listings, the brand is also stocked in Whole Foods and Planet Organic, as well as overseas in Germany's second-largest retailer Rewe.
The B Corp previously completed a £1.6m seed round in 2021 and a £700k seed-plus round late last year.