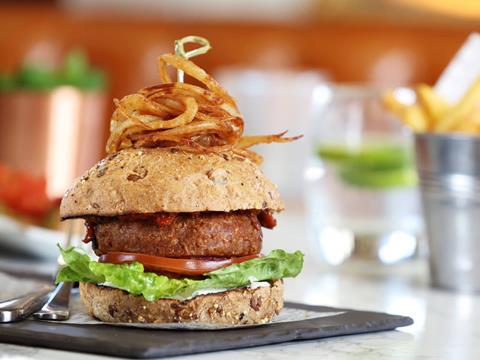 Beyond Meat has raised its price guidance for its US IPO, now valuing the meat alternatives manufacturer at up to $1.5bn.
The company, which plans to list on the US Nasdaq exchange, has increased the price guidance for its float from $19-$21 a share to $23-$25 a share ahead of formal pricing later this week.
That raised range has increased the potential post-float valuation of the company to $1.5bn (£1.15bn) from the $1.2bn it was initially valuing itself at when it announced the float last week.
Beyond Meat will also increase the number of shares for sale from 8.75m shares to 9.63m, meaning the float itself could raise as much as $241m from its previous target of $184m.
The increased valuation comes despite the firm continuing to post heavy losses in recent years.
The initial IPO filing shows it made a net loss of over $25m in each of the past three years, with losses of $29.9m in 2018.
However, investors would be buying into its growth story, with net revenues growing from $32.6m in 2017 to $87.9m in 2018 and on course to reach around £40m in the first quarter of 2019.