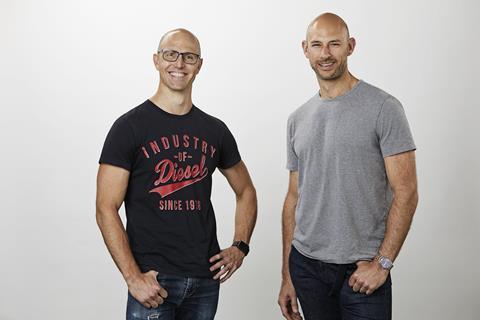 Fast-growing Nespresso compatible pod brand CafePod has appointed advisors to raise £3m to drive growth and increased distribution.
CafePod Coffee Company has appointed boutique firm Bluebox to secure the funding from an investor, which would value the business at £30m.
The challenger brand was launched in 2012 by South Africans Brent Hadfield and Peter Grainger, selling Nespresso machine compatible pods.
CafePod relaunched last month with a packaging redesign, first ad campaign and a range expansion beyond machine capsules for the first time.
The founders say the company is looking to establish itself across the coffee category with the support of new investment, with NPD promised for the start of 2019.
The funding will go towards increasing brand awareness, through marketing campaigns, and boosting distribution of its new products, including ground and roasted coffee lines launched last month in Ocado and Amazon.
"We are unashamedly ambitious; CafePod's vision is to become the number one coffee brand in the UK and we are 100% committed to disrupting the coffee sector as far as possible," commented co-founder Brent Hadfield.
"This investment will be very significant for us and will enable us to accelerate the success and growth that we've had, over the last five years, even further.
"We've done very well in the Nespresso market but we see a massive opportunity in terms of the supermarket aisles. People are using artisan roasteries so we are keen to increase the quality offer in retailers.
"A large portion of funds will go towards growing the awareness of the brand as we expand across the segment."
The supplier is expecting sales of around £7m for the full-year 2018, with sales forecast to grow to £11m in 2019. From 2012 to 2017 the fast-growing business has recorded a compound annual growth rate of 66%.