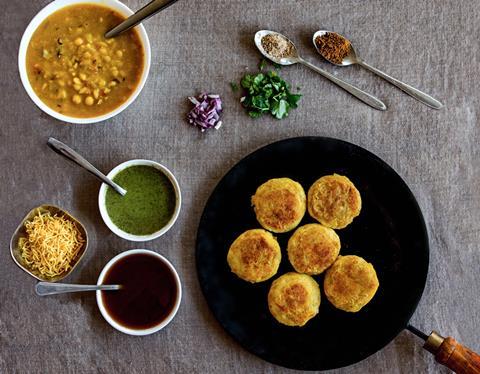 Home-cooked meal delivery platform Cook My Grub has launched a £1.5m fundraising drive as the business aims to increase its customer base ten-fold in 2022.
The food delivery marketplace is seeking to raise the cash through a combination of VC, high net-worth individuals and private and angel investors.
It follows a £750k round in 2021 that was used to invest in technology and build the sales, marketing and operations teams.
The business said it experienced customer growth of more than 250% last year thanks to the investment and it is now targeting £3m gross merchandise value before the end of 2022.
Funds from the upcoming raise will be deployed to rapidly build Cook My Grub's presence across the whole of the UK, through operational upgrades, investment in technology and increased marketing spend.
The platform allows consumers to purchase food prepared in the kitchens of chefs living in their area, working in a similar way to Deliveroo but for individual home cooks.
Dinesh Patil and Shabbir Mookhtiar, who started Cook My Grub in 2019, said: "Cook My Grub has seen incredible growth since its launch during the pandemic. It's our mission to expand the platform to a nationwide operation, helping to build healthier, happier and wealthier communities across the UK.
"We expect to welcome an extra 200 chefs onto our platform next year and we are putting our efforts into helping up-and-coming, as well as established chefs, get back into the world of work, building their reputations and helping them make a living out of their passion for cooking.
"Investors have already shown huge confidence in our model as we seek to revolutionise the sector. We're really looking forward to seeing how quickly we reach our target for this funding round."