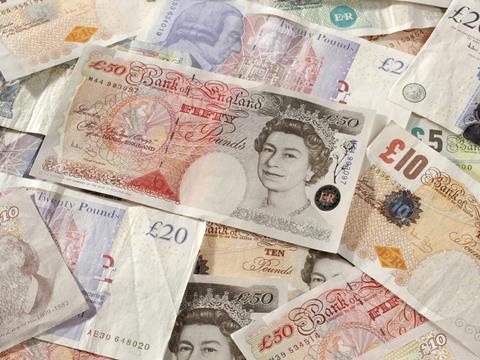 Six more food and drink companies have turned to the crowd - hoping to raise almost £3.4m between them to fuel the next stage of growth.

Gourmet Pie business Square Pie is seeking up to £2m from a 'pie bond' offering on Crowdcube; the Great British Sauce Co and Savvy Foods have pitched for £200,000 and £50,000 respectively on the same platform; healthy food-to-go chain Tossed is seeking £750,000 on Seedrs; and Timmy's Pies and Viva Drinks are looking to raise £100,000 and £252,000 from angel investors on Angels Den.

It comes as online discount site Poundshop.com, set up in 2014 by Poundland founder Steve Smith, hit its £175,000 target on Crowdcube. The site, which is now overfunding, has given away a 9% stake and will use the money to treble the size of its warehouses and expand its range.

Square Pie founder Martin Dewey said he wanted to avoid traditional banks. The company, which already has listings in Tesco and Ocado, launched a 'pie bond' this week with an interest rate of 8% a year and a target of between £750,000 and £2m.

Square Pie plans to expand its range of classic pies, as well as its mini 'canapies', and capture more listings, as well as opening new restaurants. Dewey added: "Last year, 700,000 people enjoyed Square Pie food and those fans can now get a slice of the pie."

Healthy eating brand Tossed, which has been in business for 10 years, is seeking £750,000 for a 5.5% stake - valuing the company at £13.6m - to increase its 24-strong store portfolio.

The Great British Sauce Co's seven varieties are stocked in more than 1,000 UK stores, including Sainsbury's and Asda. It has raised £50,000 of its £200,000 target.

Crowdfunding has become an increasingly popular way of raising cash - as well as company profile - with food and drink brands. Camden Town Brewery launched one of the most high-profile pitches so far this year, raising almost £3m from 2,360 investors; while BrewDog, which has already raised £4m through its own 'Equity for Punks' platform, is hoping to raise a further £25m in its fourth round, which kicked off in April, making this its most ambitious round yet. By the end of May, with 11 months to go, it had already raised the first £5m of the fund.