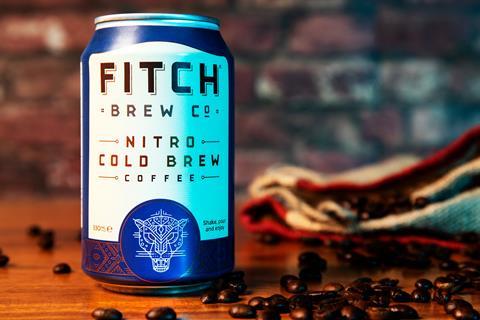 Soft drinks brewer Fitch Brew Co is looking for strategic investors to help fund a push into the retail sector.
The York-based startup is seeking to raise between £200k and £250k from investors who can not only provide capital but also help develop the brand, co-founder Andy Deeley told The Grocer.
"We are now ready for the next stage of growth and we are looking to raise capital from great strategic investors that can really help us grow and hopefully share our passion and vision for the brand," he added.
Back in 2017, Fitch raised just under £150k on Crowdcube to get the brand started, funding in just 29 hours. However, the company is now aiming to raise "smarter capital", offering non-executive director roles to the right strategic partners.
Fitch will use the cash raised to fund NPD as it aims to become recognised as a soft drinks brewer, instead of just a cold brew coffee brand.
The startup's range – including cold brew coffee and teas – is 100% natural, vegan-friendly and contains low to no sugar.
The products are currently available across the UK within the foodservice area, with plans to roll out into retail in 2021.
Part of the cash from the current raise will also help the brand tap into new export markets, Deeley added.
"There is some great excitement in the cold brew market right now,," he said. "Consumers are demanding provenance, transparency and natural ingredients. We provide all of those ticking all the boxes around veganism, low-sugar, low-calories and consumer trends."