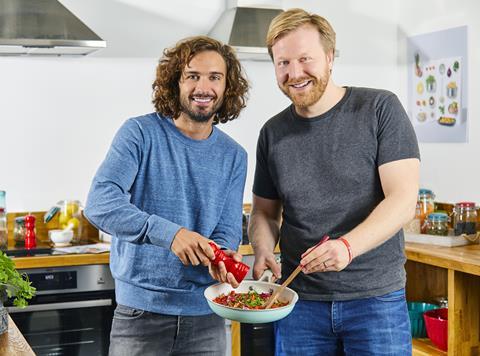 Gousto has raised a further $100m in its latest fundraising round, valuing the recipe kit firm at $1.7bn.
It represents a significant jump from the last funding round in November when Gousto achieved 'unicorn' status with a valuation of $1bn.
Alongside the backing from Japanese conglomerate SoftBank, Gousto also secured $50m in new debt capital from HSBC and Barclays.
The business, founded by Timo Boldt in 2012, will invest the money in capacity and technology "to drive sustainable long-term growth and service strong and accelerating demand".
Gousto added the money would be partly used to fund a fifth "highly automated and AI-driven" fulfilment centre near Birmingham to unlock further capacity and meet the rising demand.
Boldt said: "2022 is set to be another impressive year for Gousto, as we capitalise on the accelerated mega trends driving change in the grocery market: convenience, health, sustainability.
"This successful raise is further testament to the relevance and appetite for our recipe box solution."
The investment followed "another strong year in 2021", according to Gousto, which will announce full-year results in May.
The business filed a profit for the first time in its history during the pandemic, with sales hitting record levels of £189m in 2020, an increase of 129% on the prior year.
Goutso, which offers customers more than 60 recipes, has now raised more than £200m in funding, with previous investors including Perwyn, BGF, MMC Ventures and health and fitness guru Joe Wicks.
"I'm delighted to welcome our new shareholders on board and look forward to working with them as we embark on our next stage of growth and get closer to achieving our vision of becoming the UK's most loved way to eat dinner," Boldt said.