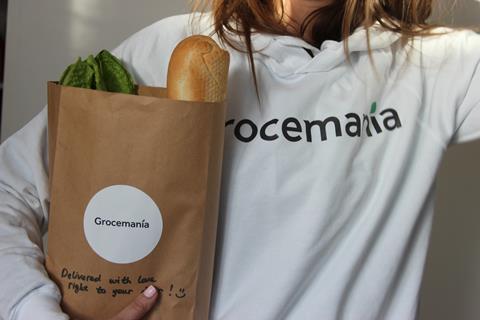 Delivery company Grocemania has launched a new crowdfunding campaign on Seedrs seeking growth funds to expand its service beyond London.
The company took to Seedrs yesterday (21 November) seeking £80k in exchange for a 7.1% stake, valuing the business at £1.1m.
It has so far raised £53k, of which the initial £50k had been previously secured from a Russian private investor, following a fundraising drive launched by the business in September.
Founder Askar Bulegenov explained: "We launched on Angel Investment Network and were able to find an investor who transferred the initial £50k to us.
"As we had already been negotiating with Seedrs we decided to go on with the campaign, pledging the £50k as lead investment.
"We are now pretty confident we will reach our total goal of £80k, which had always been the total goal for the year."
Grocemania, which was set up in 2016 to provide an online marketplace for independent grocers, has so far expanded to Central London and launched last month in Brighton in its first move outside the M25.
It now hopes to successfully roll out in Birmingham soon, with discussions already ongoing with several shop owners.
The funds raised will be used to further develop its technology, including a new Android app, and hire two additional sales interns responsible for managing the shop onboarding process and driving the company's nationwide expansion.
"Our priority for the next six months is to finish London shortly, covering 50 more postcodes, and then Brighton and Birmingham," said Bulegenov.
To accelerate the expansion further, Grocemania was "100% open to overfund", he added.
The startup aims to support independent retailers and grocers by enabling them to enter the online sales channel.
Customers can find local stores through Grocemania's site or app, place their order and get it delivered in as little as one hour for a £2.50 fee.
The business has experienced 148% sales growth this year, with revenues soaring to £72k in the 12 months ended 1 November, from £29k in the comparative period a year ago.
Unlike other delivery services, Grocemania does not charge stores joining or commission fees to use their platform but takes its cut from increasing the individual items' price.
The latest request for funding follows a crowdfunding campaign launched on Seedrs in August 2018, which saw the company pocket £77k to pay for marketing and expansion, including nearly £20k put in by Bulegenov.