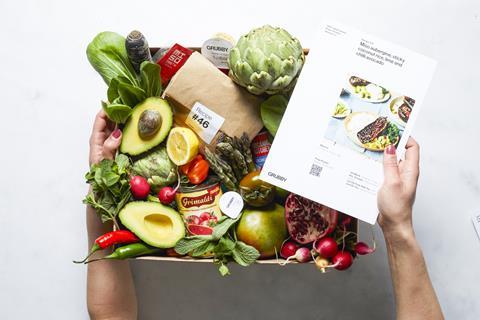 Plant-based recipe kit start-up Grubby has raised more than £800k to help grow the business.
Founded by Martin Holden-White in 2019, Grubby is poised to take advantage of growing demand for meal kits, food delivery and plant-based.
It has served more than 50,000 meals since making its first delivery in May 2020, with sales up 130% to £135k in the first quarter of 2021, compared with the final three months of 2020.
Grubby surpassed a £720k target on crowdfunding platform Crowdcube, with £684k raised from angel backers, including Skyscanner founder Bonamy Grimes, WorldFirst founder Jonathan Quin and Instant Offices Group founder Rob Hamilton, prior to the start of the campaign, with an additional 210 crowd investors joining the business.
The company, which is valued at £5.1m, will use the money raised to continue growth through product innovation, speciality add-ons and an enhanced digital experience to win more customers.
Holden-White said: "The growth in plant-based eating, online groceries and home deliveries in general have all grown exponentially over the past few years.
"The growth we've experienced to date has proven that we have a really well-defined niche in the recipe kit market. Our mission is simply to make plant-based cooking more accessible without costing the earth.
"We're all about making cooking more enjoyable, a time to switch off and tune in to our prep-playlists, without the aimless supermarket sweeps. We'll be using the investment to develop our technology, build on our existing product offering and execute our focused marketing plan."