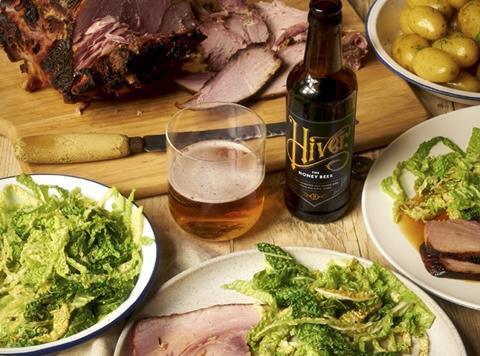 Honey beer brand Hiver has launched a £350k crowdfunding push.
It is offering 8% of its equity via the campaign, which launched today (12 September) on Crowdcube, to finance the expansion of its HQ team and an annual brand push.
Investment in the company would "give us the resource to maximise current sales opportunities" said Hiver founder Hannah Rhodes. "This will extend our reach and brand awareness, to make the most of growing distribution."
As the brand's beer is contract brewed, there was "no problem with scalability" when it came to production, she said. Rather, the investment would go towards "feet on the ground and being able to offer support in-store as well as money for marketing and point of sale".
She added: "We've been really lucky with traction over the last 18 months, but we're still a small business with very little in the way of spare cash. We have amazing opportunities, but there's just not the money there to do a shelf talker or a social campaign. So, this will enable us to have that voice."
Hiver plans to allocate £150k of funds raised to launching a second 'Hiver Experience' retail site, having launched its first in London last year, offering a two-hour beekeeping and beer-tasting session.
It would also look to launch new product lines and introduce new formats for its existing lines following a successful campaign, said Rhodes. "We would look to put our Blonde and IPA into cans. It would also allow us to offer seasonal beers and more unusual beers and really start to have fun with things that would perhaps appeal more to the connoisseur."
The crowdfunding will run until 11 October.