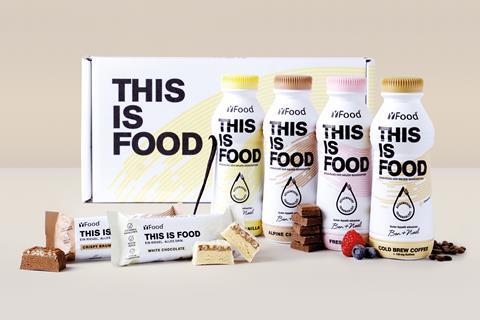 Complete nutrition startup YFood has raised €15m to expand across European markets, focusing especially in the UK where it recently launched an online website.
The German-based business – offering complete food solutions as drinks, bars and powders – secured the cash in a Series B funding round led by London-based Felix Capital with support from global food company Fonterra and existing investors Five Seasons Ventures and New Ground Ventures.
"Winning the support of Felix Capital as the lead investor is a major asset for us," said YFood founders Ben Kremer and Noël Bollmann. "From the outset it has been clear that we share the same vision for the future."
YFood will use the funds to roll out its model, already profitable in Germany, Austria and Switzerland, across Europe.
The business recently launched a UK online shop, marking the start of this expansion into seven key European markets.
Furthermore, the startup will invest in research & development activities.
Within the last year, YFood – established in 2017 – has grown revenues by over 300%, currently serving over 200,000 online customers. The products are also available in 13,000 retail outlets.
YFood says its products offer a "smart food solution" for healthy eating even when pressed for time – rivalling UK-based fast-growing business Huel.