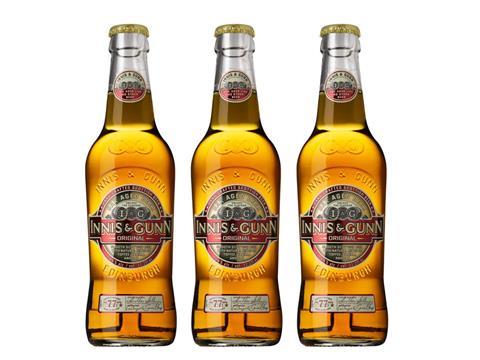 Independent Scottish craft brewer Innis & Gunn has launched a crowdfunding campaign in a bid to raise £1m in equity.

The AdventureCapital campaign, powered by investment crowdfunding platform Crowdcube, includes the brewery selling 2% of its share capital, with a minimum investment of £10.

The move forms part of ambitious plans by the independent brewer to double turnover to £25m over the next three years, said founder and master brewer Dougal Gunn Sharp.

The capital raised would be used to "accelerate Innis & Gunn's immediate growth priorities", including four additional Beer Kitchens [the brewer's bar and restaurant concept], expanding beer production at the recently acquired Inveralmond Brewery and installing a barrel ageing hall and new filtration technology to help development of new flavours and brewing processes.

Innis & Gunn said its turnover had grown 36% since 2012 to hit £12.5m in 2015.

Gunn Sharp put the success down to "perseverance, hard work and outstanding beer".

"We have been able to play a key role in spearheading the growth of the craft beer movement in the UK since our launch in 2003 and in turn build a successful international business selling our beers in over 20 markets."

As part of AdventureCapital, each of Innis & Gunn's 57 employees were given shares in the business.