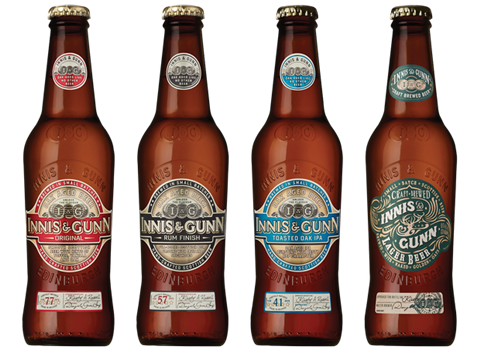 Innis & Gunn has hit its £1m crowdfunding target in just three days as investors rushed to buy a stake in the Scottish craft brewer.
It is planning to overfund on the Crowdcube platform to raise more money to accelerate the rollout of Innis & Gunn's Beer Kitchens in England and North America.
The £1m raised in the AdventureCapital campaign will support immediate growth priorities as the brand aims to turnover to £25m in the next three years.
Innis & Gunn gave away a 2% stake in the business to almost 700 new investors, valuing the brewer at £50m.
"The response from the public has been overwhelming," founder and master brewer Dougal Gunn Sharp said.
"We did not expect to reach the target in such a short time. We are absolutely thrilled, and grateful to all of our investors so far – we can't wait to get started on this next chapter together.
"Making great craft beer has been at the heart of this crowdfunding campaign, so it's been excellent sharing our passions with so many investors. Every penny we raise is going to grow our potential to make even more great beer."
Innis & Gunn, which second only to BrewDog in Britain's ten biggest craft beer brands, raised £3.1m in 2015 through a 'beer bond', which pays investors in beer, to fund a new brewery. The business acquired The Inveralmond Brewery in Perth instead rather than starting from scratch.
Since its formation in 2003, Innis & Gunn has grown sales to reach £11.6m in in 2014, with expansion slowing in 2015 as revenues reached £11.8m. It also sells more than 20 million bottles of beer to the off-trade, including retailers such as Tesco, making it one of the biggest suppliers of craft beer to the industry.