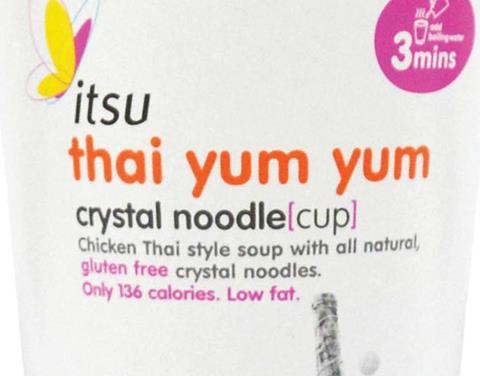 Food-to-go chain Itsu has agreed a £40m bank funding package to help it implement a three-year expansion plan at home and abroad.
It follows a record year in 2014 when revenues grew more than 20% to £67.9m and margins improved significantly with profits after tax rising to £1.7m and EBITDA up 32.7% to £6.9m.
Itsu, launched in 2009 by Pret A Manger co-founder Julian Metcalfe, plans to open ten new sites across the UK in 2015 and start international expansion over the next three years. Its ambitions will now be supported by HSBC which is providing £40m refinancing package
Soaring consumer demand for healthier food on the high street has fueled rapid growth at the chain and it is now accelerating its focus outside of London.
"We see a lot of opportunity in the healthy-food market both here in the UK, outside of London, and internationally," CFO Landen Prescott-Brann said. "Consumers increasingly want healthy food options while on-the-go and we can provide this."
He added: "The refinancing package is vital for our company's continued success in the future, and our ability to reach new customers."
Itsu has extended beyond the core lunch-time offering into breakfasts, evenings, longer opening hours and new menu launches so far this year with sales growth swelling another 20% year on year to date. The business opened ten more outlets in 2014 to end the year with a 50-strong estate.
Amanda Murphy, HSBC's UK head of corporate banking, said: "Itsu is a dynamic fast-food retailer with high growth prospects, a respected brand and ambitious goals. We are proud to be able to support them with their international expansion plans."