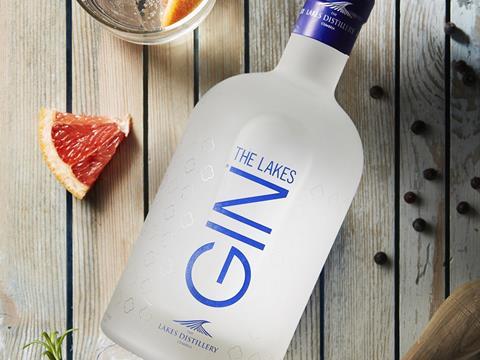 Lakes Distillery has smashed a £1m crowdfunding drive to fuel whisky production and expand its facilities in under three days.
The brand offered 2.21% of its equity to investors via Crowdcube, valuing the company at £44.3m, on the back of £10m already raised through an Enterprise Investment Scheme programme. At the time of writing, it had raised £1,070,760 from 1,445 investors. It will invest the funds in whisky stock and the expansion of its warehousing and distribution facilities.
"This is a great help," said the brand's chairman Nigel Mills. "It's been hard won and hard fought for."
The distillery faced questions from Crowdcube investors over its £44.3m valuation due to the fact that revenue for the past three years was less than £10m, and the business was operating at a loss of over £400k EBITDA.
However, it had "a portfolio of brands which adds value", said Mills, adding that stock worth over £32m was currently maturing. "You can either reach valuation through stock and added value or you can look at turnover and multiply it seven to 10 times."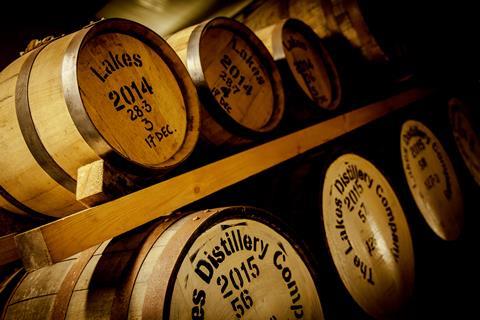 He compared Lakes' situation to Sipsmith Gin in December 2016, when it was acquired by Beam Suntory in a deal rumoured at £50m.
"We're operating at a loss because we are building the brand and investing about £400k a year in marketing," Mills added. "But a large percentage of spirits sales happen in the last three months of the year, so our forecast loss is around £100k, and that's with a £400k marketing spend behind us. And in the space of the last six months we have gone from one to four product ranges. That's why we expect sales to grow so rapidly, supporting the valuation."
NPD
Mills unveiled a raft of NPD for the coming year. The brand will launch a blended malt, called Steel Bonnets, followed by the auction of its first 101 bottles of single malt in the summer.
In August 2018, it plans to launch the first of four yearly releases called The Quatrefoil Collection, of which just three-thousand bottles will be produced a year. Then, in October, it will launch the first official Lakes single malt, called Oriens.
"New world whisky is real, it's happening, and it has a great future," said Mills. "What's happening in the whisky industry is similar to what happened in the wine industry thirty years ago. Australian winemakers came along, improved techniques and made wine easier to understand.
"There are 40 whisky distilleries currently being built or operating in England, 27 in Ireland, 21 in Australia and 8 in Sweden. New world whisky is going to have a similar effect on Scotch: you are going to be able to explain to people where and how it's made, what it actually tastes like, why it tastes like that - it will be the beginning of an educational progress which is currently not available."
The Lakes Gin Explorer won a silver medal at The Grocer Drink Awards last week.