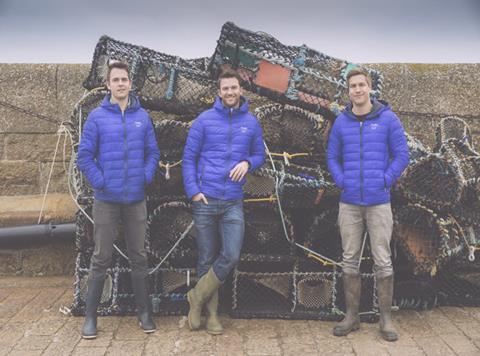 Mindful Chef has smashed its £1m crowdfunding target in less than a week, adding 500-plus investors to the recipe box delivery company's army of shareholders.
The business has had £1.4m pledged by 551 investors on the Crowdcube platform since the campaign launched on Monday, giving away a near 17% stake and valuing Mindful Chef at more than £7m, with plans to continue overfunding over the weekend.
Mindful Chef is planning to use the money to ramp up its marketing and invest further in its technology.
It is the second time the recipe box start-up has raised more than £1m from crowdfunding, with a Seedrs campaign beating its initial £400k target to bring in more than £1m from about 200 investors in July 2016. The first crowd pitch also attracted investment from sporting stars Andy Murray and Victoria Pendleton and Will Greenwood.
"The army of 551 investors who have contributed to this [new Crowdcube] total has largely come from our hyper-engaged and extremely loyal customer base," co-founder Robert Grieg-Gran said.
"It is testament to the high quality and healthy nature of our meals that people believe in Mindful Chef so passionately that they wish to become shareholders.
"We plan to keep the campaign open and continue overfunding as this will only help fuel our rapid growth. In 2015, when we launched, we shipped 15,000 meals across the UK. We are on track to ship 1 million in 2018. This demonstrates the phenomenal growth and enormous potential across the recipe box category as a whole.
"Less than 7% of grocery shopping in the UK is currently online. This number is only going to increase year on year as consumers become more comfortable with the concept of having fresh goods delivered to their door. We are delighted to have positioned ourselves perfectly at the top end of this market, to own the healthy and premium space. The future is very exciting."
Robert Grieg-Gran, Giles Humphries and Myles Hopper founded Mindful Chef, which delivers gluten-free, organic produce nationwide, in 2014.
Revenues for the 2015/16 financial year hit £3m, with forecasts of between £7m and £8m this year and a maiden profit within reach.