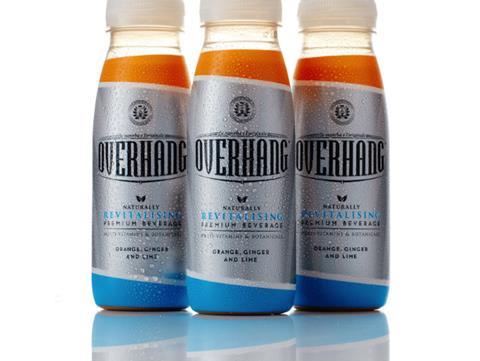 Energy drink start-up Overhang has hit its £150,000 crowdfunding target to support the growth of the brand.
It has raised £153,000 from 237 investors on the Crowdcube platform in return for 5.8% equity, valuing the business at about £2.5m.
Overhang will use the money to strengthen the sales and marketing team, create a stronger social media presence, add sales resources and expand the existing distribution network.
Launched in September 2015 by a father-and-son team Stephen and William Wilkinson, Overhang is a natural energy drink based on a 100-year old family recipe and is available in more than 1,000 stores across the UK, including Tesco, Asda, Spar and Holland & Barrett.
It contains orange, ginger and lime, as well as botanicals and vitamins including milk thistle, raspberry leaf, burdock root and vitamin C, as well as a selection of B vitamins.
"The Crowdcube investment is yet another endorsement showing that there is real belief in Overhang as a concept," said Will Wilkinson.
"The funding will give the brand a real boost and we are delighted that our supporters have had the chance to invest in the business and be part of the journey."
The crowdfunding campaign, launched last month, will continue on Crowdcube until 17 October 2017.