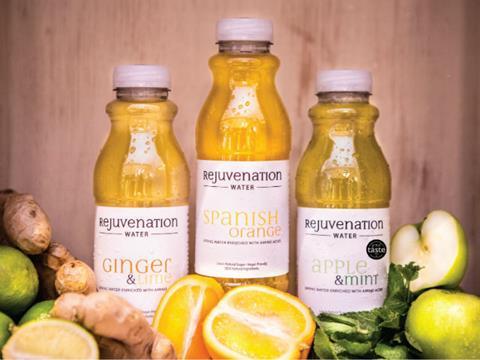 Soft drinks start-up Rejuvenation Water has overtaken its £150,000 crowdfunding target after money flooded in from investors as the brand revealed an international listing with Dubai's largest supermarket chain Spinneys.
The campaign on the Crowdcube platform, launched in January, had only raised just more than £60,000 heading into its final week. If a crowdfunding pitch fails to hit its target, the company walks away without any of the pledged investments.
However, Rejuvenation Water raised £120,000 in the final week of the campaign, taking the total to more than £186,000 from 254 investors in return for a 17% stake in the business, after revealing its first international deal.
The business, which claims to be the world's first amino acid-enriched spring water, was founded in spring 2016 by former City worker Kris Ingham and is currently stocked in 150 UK retailers, including a listing with Holland & Barrett.
"This is a fantastic achievement for Rejuvenation Water," Ingham said. "The crowd has really taken to our innovative concept and to get over 200 investors involved in our adventure is brilliant. The listing at Spinneys made the real difference over the last part of the campaign."
Rejuvenation Water will be using the funds to build further UK market penetration and to access further export market, as well as developing its three-strong range of ginger and lime, Spanish orange and apple & mint.
The flavoured water drink, which retails at £1.99 for a 500ml bottle, blends amino acids, Staffordshire spring water and natural fruit flavours, containing no-added sugar and sweetened using stevia.
It is one of a host of new start-up brands to tap into growing consumer demand for low-sugar alternatives to fizzy drinks.
Revenues are forecast to hit £200,000 in 2017 as listings grown from 150 stores to 500.
"We've grown quickly in 2016," Ingham added, "opening up over 150 retail listings and experiencing an exceptional rate of sale."