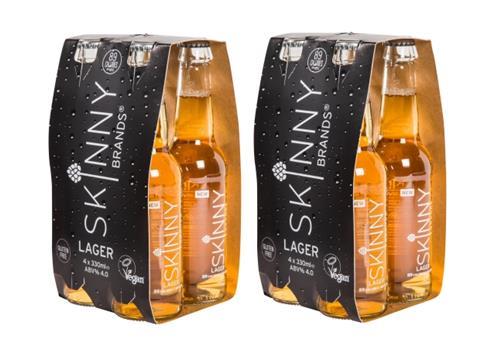 Skinny Brands has secured a £1.5m investment package to aid the development of its low-calorie, full-strength booze.
The brand, which won listings in Tesco, Asda and Morrisons this year, set out to raise a minimum of £500k but massively overfunded thanks to interest from a range of high-profile investors, including the likes of former Goldman Sachs MD Nigel Robinson, former head of AB InBev's international division Ian Stephens and Fatface founder Tim Slade.
The investment would support "the full UK development of the brand, including new product development, over the next 18 months", said Skinny Brands.
"All the investors recognise the importance of this innovation and were able to see the success of the brand over the past 12 months, which was has been achieved with limited funding or financial support," added founder and MD Tom Bell.
Its next launch will be Skinny Cider, due to hit shelves in 2018, to be followed by a three-strong range of low-calorie wines (red, white and rosé) in late 2018. Its flagship brew, Skinny Lager, saw its two millionth bottle leave the brewery in November.
There was "nothing else like Skinny Brands on the market", said Nigel Robinson. "With the backing of myself and the other investors, we are confident it can become a major player in the alcohol industry."