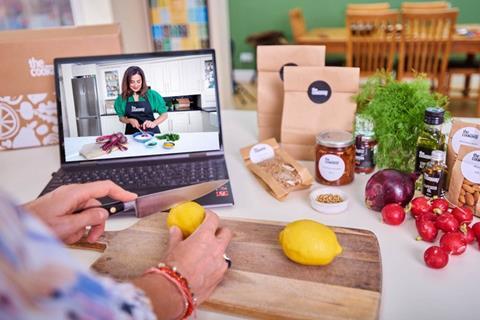 World cuisine recipe kit start-up The Cookaway is close to hitting a £700,000 crowdfunding target as it looks to grow the platform.
The business, which launched in 2020, has so far raised £656k in the campaign on Seedrs.
Cookaway offers a subscription-free service for a variety of world cuisines, including Indian, Italian, Japanese, Pakistani and Spanish.
It also claims the business is an evolution of the recipe box model thanks to its virtual cook-along feature, allowing users to cook with the chefs who created the recipes.
The start-up plans to use funds raised from the campaign to boost its technology, launch new cuisines, with Greek, Chinese, Thai and Sri Lankan all in the pipeline, bring more chefs on board, grow the management team and raise awareness of the brand.
CEO and co-founder Sahil Verma said: "It's our mission to spread the joy of home cooking, creating a community of chefs and connecting them with people who want the chance to experience world cuisines at home.
"Our latest round of funding will enable us to grow our platform and support a bigger community of amazing chefs so we can offer an even wider range of authentic dishes and cook-along events for people to enjoy.
"We cannot wait to move ahead with the next exciting phase of our business."
Cookaway also offers a corporate service and has worked with the likes of Ikea, Deloitte, Dyson, Mars and Santander.