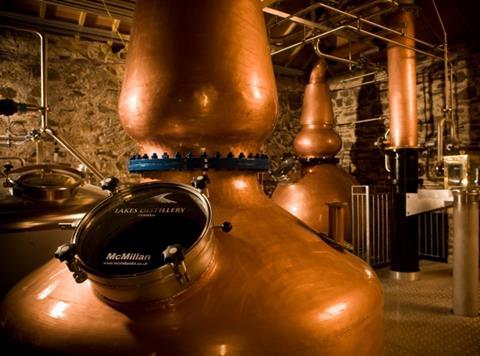 Fast-growing English whisky producer The Lakes Distillery has secured a further seven-figure investment to help fund its journey towards an eventual IPO.
The Cumbria-based distiller issued £1.6m of new shares earlier this month, representing 4.4% of the company to value it at around £36.4m.
The funding has come predominantly from existing investors and high-net worth individuals, according to a Lakes Distillery spokesman.
He added that the fundraising drive was part of "ongoing investment" that would help it to spend on a number of capital projects, such as the automation of parts of its production process, and to lay down single malt inventory.
It re-registered as a public company late last year as part of its journey towards achieving a public flotation.
Chairman Nigel Mills told The Grocer at the time: "Our ambition is to create a global luxury whisky brand… To do that we need some serious capital behind us. And we are not afraid of selling equity to fulfil those dreams."
The Lakes Distillery raised £1.75m via crowdfunding platform Crowdcube in late 2017 after smashing through its £1m target in under three days in a campaign valuing the company at £44.3m.
The brand grew sales by £1.3m to £4.3m in 2017, although it posted a pre-tax loss of £937k.