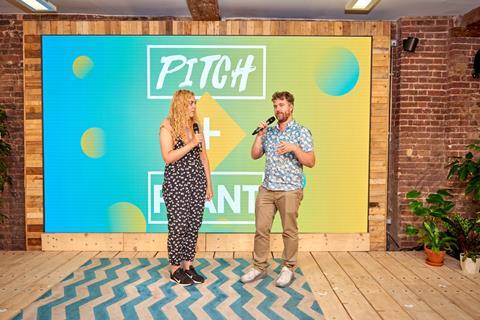 An investment platform bringing together plant-based entrepreneurs and angel investors will launch next month, with a £100k investment prize for startups in the space.
Vevolution, which was created in 2016 as an events and media company to support the plant-based sector, will launch a new investment platform in November alongside its new partner Michiel van Deursen, founder of Capital V and investor in Allplants, Impossible Foods and This
The tech venture will enable animal-free entrepreneurs to pitch startup ideas to potential investors via the platform and give access to a wider array of funding options.
Vevolution founders Damien Clarkson and Judy Nadel said they needed to pivot the business away from face-to-face events given the social changes triggered by the coronavirus outbreak.
"Through our events and media we've been curating the conversation around entrepreneurship and change making really at the time the plant-based movement has accelerated," said Clarkson .
"We were looking to create a home for our digital community even before Covid, but meeting Michiel and his experience of building digital technology platforms has given us the chance to create this global platform for change."
Nadel added: "We have experience of how difficult it can be for start-ups to access investment and the right kind of contacts, so we wanted to make it the process more accessible for companies that are mission-driven and want to tackle the problems of the world."
To mark the launch, Vevolution is running a Pitch & Plant event for plant-based startups seeking investment, offering up a minimum of £100k in funding.
Unlike the UK-based event last year, Pitch & Plant 2020 will be open to companies across the globe.
It went live this week offering at least £20k of available funding from each of the five participating investors – including Capital V, Veg Capital, Dismatrix, S2 Capital and Plantbase.
Finalists from food and drink, as well as fashion and technology, will be selected to pitch at a live virtual event, which will take place on 10 December.
Clarkson and Nadel jointly stated: "We are excited that all the startups who apply this year will go onto the beta of the new Vevolution platform and will be seen by investors from all across the globe.
"Hopefully Pitch & Plant will lead to many businesses finding the community support and investment they need to reach their business goals and positively change the world."
Tempeh producer Club Cultured and plant-based bean to bar chocolate supplier The Well-Bean Company won the investment last year.