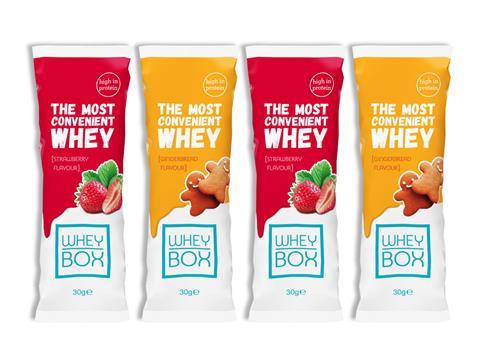 Protein powder startup Whey Box has secured a substantial six-figure investment through a high net worth funding network to beef up its stock, build brand awareness and develop new products.

The business started trading a year ago to tap booming demand in the sports nutrition market. It has since won a nationwide listing for its 10-strong range of single-serve sachets in Holland & Barrett, with the brand set to go live in 121 stores in October.

Whey Box, which launched as a Graze-style subscription service, has also secured a listing with one of the big four for four flavours to go into 200 stores starting in January, and is in talks with other multiples.

It has raised about £250,000 from a prominent Yorkshire businessman, who wished to remain anonymous, in return for a significant minority stake. More capital is available if the business, self-funded so far, hits its targets.

Whey Box was advised by Corpfin Capital, which runs Investor Bank, a group of 75 high net worth individuals investing in post-seed, pre-private equity businesses.
"Our initial predictions have been proven correct that the sports nutrition industry is continuing to grow and, particularly, that there is an ever-increasing number of women now looking for protein products that complement their lifestyle," co-founder Ben Thoy said.
Whey Box was launched with the goal to make using protein powder more convenient – with single-serve sachets – and more appealing to mainstream consumers through use of softer branding compared with the predominantly masculine/scientific brands on the market.
"The big retailers are seeing the same thing and our Whey Box sachets are very suitable for attracting new consumers into this category," Thoy added. "This investment now gives the opportunity to act on opportunities and further the business."

Whey Box is growing rapidly and expects turnover to have grown to between £500,000 and £1m next year.
Former Aldi area manager Ben Thoy founded the business with brothers Sam, Jack and Will Latus, who co-own and run an independent gym in Hull and are ex-professional rugby league players and an ex-Royal Marine Captain respectively.