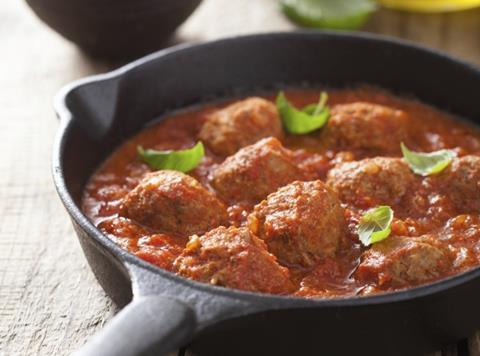 Restaurant chain The Yorkshire Meatball Company has hit its crowdfunding target after increased the amount of equity on offer to investors.
The speciality meatball and craft beer bar and restaurant has raised £130,650 – £30,650 more than its £100,000 target – which it plans to use to launch a range of retail products in UK supermarkets.
Co-owners father-and-son-team David and Gareth Atkinson also want to, as part of a three-year plan, further expand the original Harrogate restaurant, with a beer terrace and bottle shop, and add two more sites to its portfolio.
The business failed to hit the £100,000 before the end of the campaign's original end date on the Crowdcube platform but extended the life of the pitch by upping the amount of equity given away from 9% to 12%. It finally got over the line with just three days to go – if the target isn't reached in crowdfunding businesses walk away with nothing – with 237 investors pledging £130,650 for a 15.1% stake.
David Atkinson said: "Now we can finally put the wheels in motion to start our exciting growth plans. We truly believe that, as the UK's first meatball and craft beer bar, our brand is one of the most promising and innovative casual dining offers currently on the market. We can't wait to take these next steps into transforming The Yorkshire Meatball Co. into a household name."
The Yorkshire Meatball currently has two restaurants in its home county of Yorkshire in Harrogate and York.
"Our roots will always be in Yorkshire, it's our home, therefore it's particularly exciting to see so many Yorkshire folks getting involved and supporting our fight against average, tasteless meatballs in both the food service and food retail market sectors," Gareth Atkinson added.