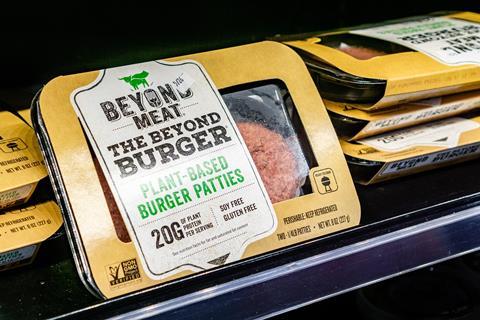 Analysts estimate vegan alternatives and lab-grown meat will dominate the global meat market within 20 years.

Research published by management consultants AT Kearney suggested just 40% of the meat sector would be made up of conventional meat products by 2040.

More than half of the remaining 60% was expected to comprise of lab-grown meat, with a quarter made up of plant-based products such as the Beyond Burger.

It comes as Dutch food brand Vivera, which sells a number of vegan food lines in UK supermarkets, this week sold off its last remaining meat business. "The shift towards flexitarian, vegetarian and vegan lifestyles is undeniable, with many consumers cutting down on their meat consumption as a result of becoming more conscious towards the environment and animal welfare," said AT Kearney partner Carsten Gerhardt.

"For passionate meat eaters, the predicted rise of cultured meat products means that they still get to enjoy the same diet they always have, but without the same environmental and animal cost attached.

"For true disruption of the global meat market to occur beyond 2030, early investment is needed for supply chains, production facilities and go-to-market channels for these meat alternatives to succeed."

Investors clearly have an appetite for the industry. Beyond Meat, whose plant-based products are sold in meat aisles in the USA, raised $241 million when it first listed on the Nasdaq stock exchange last month. Its shares have since increased by more than 200%.

But whilst plant-based brands are currently dominating the vegan market, they could be overtaken by lab-grown meat over the next 20 years. According to A. T. Kearney's analysis, 'cultured' meat might make up 35% of the global meat market by 2040.